Pros & Cons of Virtual School
With the ever spreading coronavirus now in Miami-Dade country, the possibility of switching to virtual school is very likely. Teachers are planning virtual lessons and students are bracing for the switch. 
Some students are looking forward to the virtual environment, but others are dreading it. Some students argue that it'll be great because you can sleep in and you'll be at home, while others are worried the virtual set up will mean way more work than normal.
When teachers are absent, sometimes they leave a ton of work leave for the substitute. Some students fear that will be the case for every class.
Here are some of the Pros and Cons to a potential virtual school switch:
Pros: 
Students can sleep in
No commute
Drivers can save gas, which will also save money.
Students and teachers can work in the comfort of their own home.
There's more time to spend with loved ones.

 

There's less of a risk of contracting the virus.

 

Students and teachers don't have to eat at a scheduled time and you have full access to snacks at home.

 
Cons: 
Students and teachers won't be able to interact with peers face to face.
Students, especially seniors, will miss out on memorable school activities.

 

Potentially more work load and less structured time management.

 

Students can't ask for a teacher's guidance when doing work.

 

Some people might have trouble making meals for themselves.

 

Being stuck at home all day might cause lack of motivation.
Although virtual school would be a drastic change, there's no need to deal with stressful traffic getting to and from school— allowing students to have more sleep and time after classes are done. Furthermore, the time after school mostly won't be consumed with homework.
A big concern for students might be that they won't be able to have a teacher at their disposal for extra help. For example, if you come across a difficult math problem, your teacher won't be a few feet away to guide you through it. Furthermore, La Salle's campus allows us to be more active while switching classes rather than sitting on your bed all day. Most students will spend their entire day sitting down and being stagnant. 
At the end of the day, virtual school is the most viable option for our community's safety during the time of this pandemic. Without having to enter the campus everyday, there is much less of a change of getting sick. 
About the Writers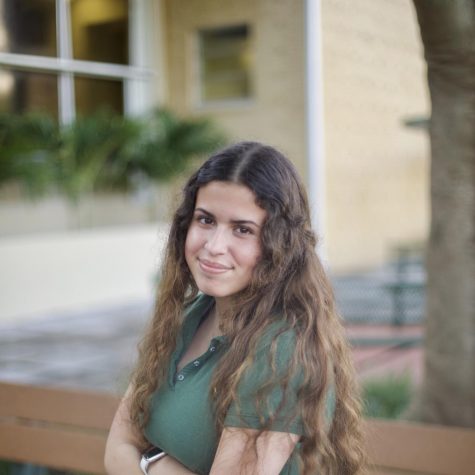 Dominique Gonzalez, Writer
Dominique Gonzalez is a senior is ILS who is enrolled in Journalism 1. Dominique enjoys reading and participating in school clubs, such as ambassadors and HOSA.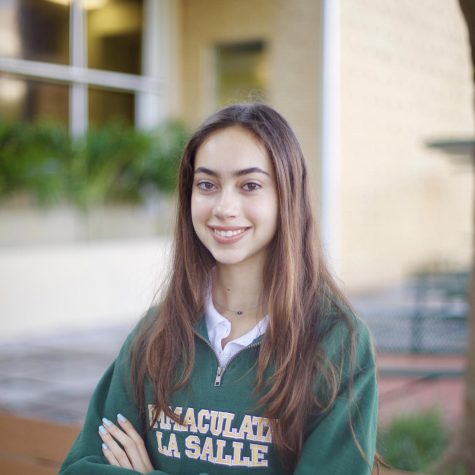 Sasha Kuntz, Writer
Sasha Kuntz is a senior at ILS this year and is enrolled in Journalism 1. Sasha enjoys spending time with animals and reading novels.