ILS Moves Spring Break to the Week of March 23
Due to many changes going on around school, the Archdiocese of Miami decided to align all Catholic schools with Miami-Dade and Broward County public schools' spring break. As a result, ILS's spring break has forward a couple of weeks beginning on March 23 and ending on the 27th of March. Spring break was previously on the week of April 6 and ending after Easter Monday.
Despite the change, ILS is still giving a 5-day Easter break for students starting on Holy Thursday through Easter Monday. 
This year's spring break will be a lot more different than the others. Most plans that everyone may have had are probably not going to happen due to the fact that everything is going to be canceled or closed.
"Everyone needs to be cautious and very responsible with the decisions one makes concerning traveling anywhere," said ILS principal Sr Kim via email.
Spring break will mainly consist of staying at home in quarantine and possibly going to friends houses, but it's uncertain at this point because we don't know the direction we are headed as a country. By that time next week we could be on full lockdown.
If a lockdown were to occur Netflix, Hulu, Disney+ or any streaming service would be your best option to pass time by. Other options would be YouTube, watching TV or actually coming out of your room to socialize with your family. 
The only positive this year about spring break is that we won't have to do virtual school for a week and it's a break from that.
Many people have mixed opinions on virtual school. Some love it and would prefer it over regular school, and others hate it and would rather be in school and have their lives go back to normal. 
Through spring break, a good idea is to find a new hobby you are interested in. For example, maybe you've always loved food, you can try to learn how to cook because the internet can teach you basically anything nowadays and you could discover you have a passion for that. If you want to learn how to make music, try teaching yourself producing software or start writing songs and see if you enjoy it. You never know if you like something until you actually try it.
This could apply to part of summer, too, depending on how long this lasts. We don't know we don't know how long it will actually be until things start getting back to normal.
Schedule for ILS Virtual Classes:
March 23-27 – NO ILS VIRTUAL CLASSES 
March 30 – Day 3M; March 31 – Day 1; April 1- Day 2; April 2- Day 1; April 3- Day 2
April 6- Day 1; April 7 -Day 2; April 8 – Day 3M
Holy Thursday (April 9), Good Friday (April 10) and Easter Monday (April 13) – NO ILS VIRTUAL CLASSES
ILS Virtual Classes continue Tuesday, April 14 unless otherwise communicated.
About the Writer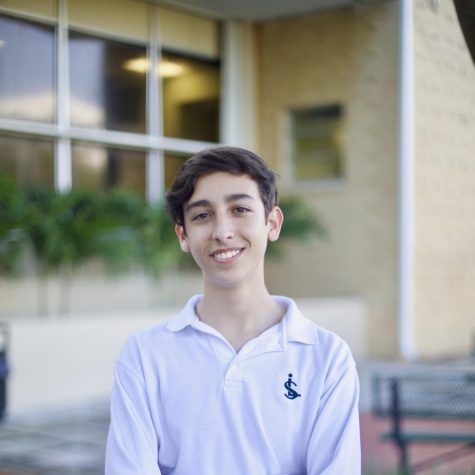 Sebastian Wolfe, Writer
Sebastian Wolfe is a Junior at ILS this year and is currently enrolled in Journalism 1. Sebastian is interested in covering sports, and he enjoys doing Math.