ILS Instagram a Creative Outlet Even in Uncertain Times!
For ILS students, faculty, staff and alumni, the ILS Instagram page is the most engaging and interesting social media outlet for the school. The account is run by Ms. Giovanna Spencer, who herself is an ILS alumni. Even during this pandemic, Ms. Spencer is producing content for all on the ILS Instagram page.
"We target current students, parents, alumni and even people who are curious about our school," said Ms. Spencer via email. "On the page you will see a lot of the amazing things ILS does on a daily basis. This gives currents students something to look forward to seeing, an achievement they may have made and for alumni it gives them a sense of nostalgia."
"
The purpose of the Instagram page is to have a 'social community' for all of our stakeholders."
— Ms. Spencer
Spencer says the point of the Instagram page is to provide information to students, parents and alumni. She calls it a "social community." On the page, followers learn about events, see something of the unique and interesting things taking place on and off campus, and receive updates on the school's clubs and competitive sports teams.
"A lot of alumni are very proud of their alma mater," she said. "I even have people from the '60's who love LaSalle and comment here and they're amazed at what ILS is currently doing."
These days, the ILS Instagram boasts over 3,600 followers and is producing content daily. Much of the design and photography work comes from Ms. Spencer, but she said she can't take all the credit.
"I also receive A LOT of content from moderators, students, specifically my Yearbook students," she admits. "They have really helped me make the Instagram as great as it is. An old lady like me can take pictures of you guys but the 'real-ness' comes from what you guys share with each other. Those are the best captured memories so that's why I've brought students onboard to work on their Instagram, too."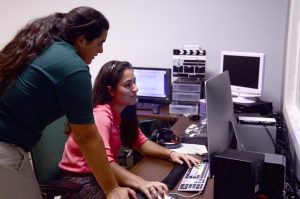 ILS has over 400 events that happen during and after school hours, and the school's media team covers it all. Ms. Spencer runs the school Yearbook, Mr. Tony Mendez runs LTV and Mr. David Fernandez runs the school newspaper, the Royal Courier. These outlets all combine to provide coverage for the school, and much of that coverage is filtered to the Instagram and Facebook pages.
"I try to post as events are happening so that news is always current and it gives the viewer a reason to keep tuning in," Spencer said.
This is Ms. Spencer's second year running the Instagram page. "My goal was to have a place where Royals can connect and we can outreach to those who have moved on. It's very rewarding to see that people really like it and that have a place to stay connected as Royal Lions."
The very first post on the account came on January 17, 2018. Since then, it's blossomed into a delightful and engaging platform for so many. It's helped celebrate the successes of the school and its students, faculty and alumni. And all while have a great time, especially with hashtags like: #onlyatILS.
The Instagram page, and to a lesser extent the Facebook page, provides a unique and light-hearted creative outlet for the school community to enjoy. With over 800 posts in less than two years, scrolling through old posts is daunting, but rewarding.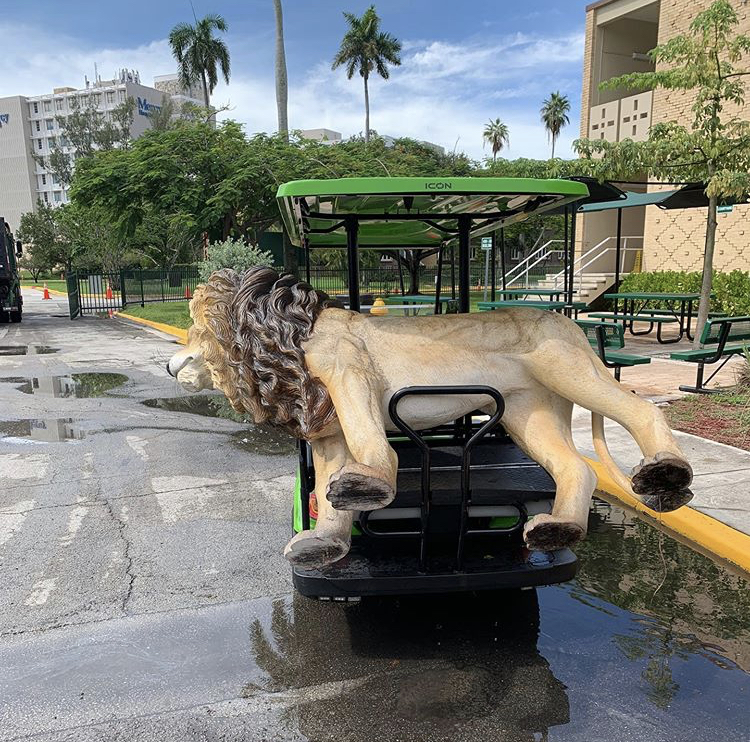 "I've had a lot of fun moments while working on the Instagram but I think one of the funniest things that has happened was when I posted the #patasucia post. The #patasucia post is when we put Alsan away when the hurricane was coming. Til this day it is still our most liked image with 719 likes and I think it's definitely one of our more 'silly' posts."
With over 3,600 followers, the ILS Instagram page is the most active of the school's social media accounts. ILS's Facebook page has nearly 2,000 followers, and the school's Twitter account, @ILSRoyals, has nearly 200.
The Instagram page is a very direct way to stay updated with ILS and the fun events we host. You can check out the Instagram page on on Instagram under @ImmaculataLaSalle.