Royal Idol Going Virtual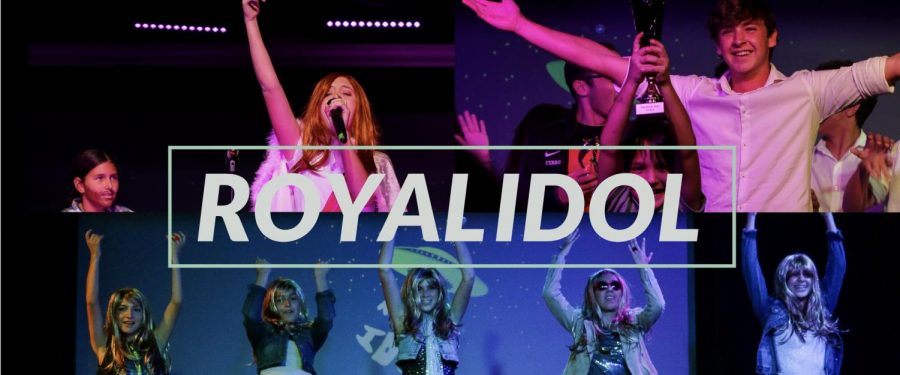 This year due to COVID-19, ILS will be hosting Royal Idol virtually! This is open to anyone in the school, not just the students who originally tried out.  We have eliminated the categories so that everyone has a chance to showcase their talents! Think "America's Got Talent!"
Here is the Breakdown:
All students are welcomed! This is for ALL students, not just those who auditioned originally.
Students must film a 1:00-2:00 minute performance.
Students that are working in groups may not come out in the video together, unless they live with each other (siblings). Otherwise, you may meet through Zoom and screen-record your group.
Submissions will be uploaded on the ILS website
Watching and voting will take place on The Royal Idol Site Click on the "Vote" button to see the gallery and share your video!
How it Works:
There will be 3 rounds. Each round will require a new performance to be submitted. If you are voted into the second round, you will need to submit a second performance. Same would happen for the final round.
Students, Teachers, Parents and Alumni will be able to watch and vote for their favorite performance on the Royal Idol webpage.
Submissions/Performances:
Performances will need to be a 1-2 minute video. Group performances are allowed, but they need to follow the published guidelines. In order to submit the videos you will first need to upload to YouTube or Vimeo. Once uploaded copy the video's URL. Submissions will need to be submitted to the site.
Round 1:
Submission deadline will be April 13th
Voting will take place between April 14th-April 17th
On April 17th, Round 2 participants will be announced
Round 2:
Submission deadline will be April 22nd
Voting will take place between April 23rd-April 24th
On April 24th, the Final Round participants will be announced
Final Round:
Submission deadline will be April 30th
Voting will take place between April 30th-May 1st
The winner of Royal Idol will be announced
Steps to Participate in Royal Idol
Step 1:
Create a game-plan for how you want your video to look. Organize yourself, and work within your 1:00-2:00 minute time frame.
Step 2:
Pick an area to film that has good lighting. Check the quality of your audio to make sure we hear you clearly. Have fun performing!
If you are doing a group performance, there's a few options: Record the group through a program like Zoom, Loom or Houseparty. You could also have each member record themselves individually and edit the videos together.
Step 3
If you need to…edit your video to make sure it looks exactly how you want it to look!
Step 4:
Upload your video to the Royal Idol Site. Click Here
Step 5:
Visit the Voting Tab and begin to vote on the best performances! Click Here