Virtual Entertainment Options in Quarantine
Staying at home can be very boring and most people are probably tired of watching their favorite shows or movies over and over again. Here is a list of Museums, Zoo's, and Theme Parks offering virtual tours in this difficult time. Click on the links to see.
The Louvre: The Louvre located in Paris is the largest art museum and one of the most famous museums in the world, and with some of the most famous pieces in the world, now you can visit it for free just with one click.
The Vatican Museum: You can see St. Peter's Basilica which is beautiful, The Sistine Chapel, Raphael's Room and many more sites.
National Museum of Anthropology: In this museum located in Mexico City, you can dive into the pre-Hispanic history of Mexico and it includes 23 exhibit rooms full of Mayan artifacts.
Van Gogh Museum: Van Gogh is one of the most famous painter's in the world and now you can get up close with his most famous art works through Google Arts & Culture.
Metropolitan Museum of Art: Located in New York and most known as MET, you can have a peek at The Fortune Teller, Salomé, and many more art works.
National Museum of the United States Air Force: You can check out Franklin D. Roosevelt's presidential airplane, in addition to other military weapons and aircrafts, online in the Air Forces's official museum.
Houston Zoo: There are many different animals you can check out on this zoo's live cam, but I highly recommend watching the cute elephants.
San Diego Zoo: There are many different species in their live cam options, this zoo lets you switch between the adorable koalas, polar bears, tigers, and more.
Georgia Aquarium: Located in Atalanta in this zoo you can see animals like Beluga Whales, African penguins, Piranhas, and many other sea species.
SeaWorld Orlando: You can visit SeaWorld with just one click, it includes a tour of Discovery Cove and the option to 'ride' the steel roller coaster Mako.
Hopefully these attractions will help you stay occupied in this difficult time everyone is going through!
About the Writer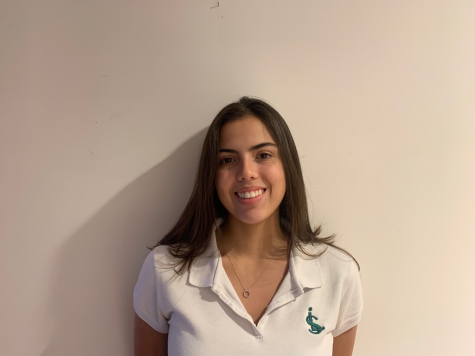 Marjorie Amaral, Editor



Marjorie Amaral is a senior at ILS this year and is enrolled in Journalism 3. Marjorie enjoys covering the Entertainment beat and Campus Life.