What does coronavirus mean for high school juniors?
The coronavirus outbreak has obviously affected almost every aspect of the world today. People are dying, schools and many "non-essential" workplaces are closed until the number of people being hospitalized and diagnosed with the virus decreases, and social distancing regulations are in full force. 
Members of the Class of 2020 are currently struggling to cope with how the coronavirus has taken away the best part of the year that they've been waiting for their whole lives, but what does this mean for the Class of 2021? 
Although the juniors fortunately will most likely still be able to have their senior year, there's a lot of uncertainty surrounding the college application process they are now facing. 
Many SAT and ACT tests have been cancelled, which is causing some students who haven't taken them yet to panic. 
"We won't have as many chances to take the SAT and ACT as other classes in the past have," said ILS junior Jeronimo Cañedo. 
Students are wondering if this will negatively affect them when they begin applying to colleges. 
"I fear the limitations of having less times to take the exams," said ILS junior Emma Callaghan. 
While many schools have announced that they will be going test optional when admitting the class of 2021, there's still a question of whether students who hadn't been able to take the exam will be at a disadvantage or not. 
"I'm not sure exactly how the virus will affect the college application process, but it definitely will change a lot," said Cañedo. 
"It's a challenge to transition to virtual school so they're gonna have to take that into account with our grades and there are gonna be lots of extracurricular activities that we won't be able to participate in because of this virus," continued Cañedo.
Colleges nowadays are big on seeing that students are well-rounded and participate in many different activities. 
Because of this, students are now not only worried about their standardized tests scores, but also that they won't be able to finish perfecting their applications since everything for the rest of the year has gotten cancelled. 
While there is definitely a lot of uncertainty and students will have to continue watching out for updates from College Board and the colleges they're interested in themselves, they also have the seniors supporting them, ready to give advice whenever they need it. 
"I pray by the time you guys are off to college everything will be closer to normal than it is now but if it isn't, you just have to do what's going to benefit you in the long run," said senior Alyssa Hendry. 
"Just try not to stress about the future because things change so fast that you never know what life is gonna throw at you. All you can do is trust that you're going to be okay no matter what," continued Hendry. 
Despite all the doubt, it's important that everyone remains united as an ILS family and that we all know we can count on each other to push through all of the difficult times. 
About the Writer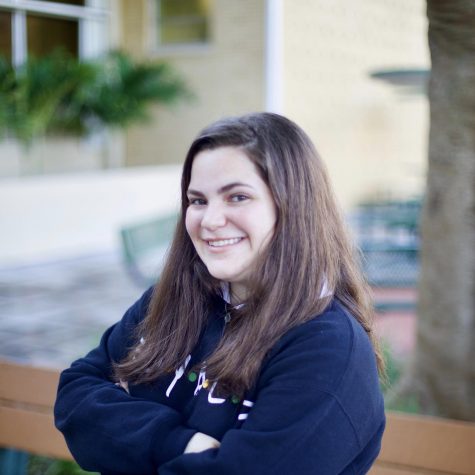 Sofia Farres, Editor-in-Chief



Sofia Farres is a senior at ILS this year and is enrolled in Journalism 2. Sofia enjoys participating in ILS service clubs and student government and hopes to pursue journalism and film in the future.