Netflix's "Outer Banks" Review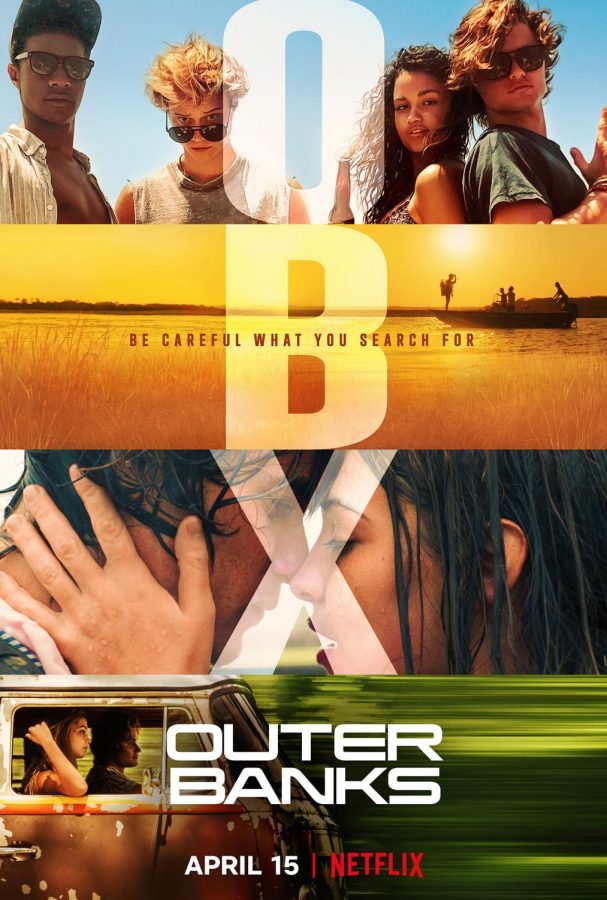 "Outer Banks" is an American action mystery teen drama television series that premiered on Netflix on April 15, 2020. The show was created by Shannon Burke and the twin brothers Jonas and Josh Pate, all three Chapel Hill grads. It was filmed in South Carolina, despite the scenes taking place in North Carolina islands.
Where the season starts, where it goes in the middle, and where it ends up are so unpredictable that you should just go along for the ride no matter where it takes you.
Protagonist John B (played by Chase Stokes), is an orphaned teen whose father was mysteriously lost at sea in the months before the show begins.
He leads his Pogue friends— the working class and poor population of the islands who service the wealthy residents— into trouble in the pursuit of his father's research on a ship lost at sea containing $400 million worth of gold.
"John B was my favorite character," said junior Sophia Sullivan. "He had me at the edge of my seat every time a problem arose."
There's JJ (Rudy Pankow), a blonde surfer with an abusive father. His best friend, Pope, (Jonathan Daviss),  is undoubtedly the brains of the group. The friend group also has one girl: Kiara, known as Kie (Madison Bailey). Her role seems to mostly be to control the boys when they become violent or too hot headed. 
On the other side, there's the Kooks: The rich kids, the ruling class. They're worse than bullies; they're always looking for trouble in their perfectly laid out life.
Constantly trying to prove himself to his father and friends, Rafe Cameron (Drew Starkey) is the living embodiment of the real dangers of toxic masculinity. 
His father, Ward Cameron (Charles Esten), is a Pogue-turned-Kook behind the islands' biggest development company. Keep an eye for him. 
Rafe's sister Sarah (Madelyn Cline) is at the heart of Outer Banks' sweeping teen romance. Her character by far has the most development in the entire season.
Junior Charlize Ramos could not get enough of the show; she binge-watched it all in one night!
"I really enjoyed outer banks because of the great characters and the suspend behind the plot," said Ramos. "Season one left us on a huge cliffhanger!" 
Junior Marjorie Amaral was fascinated by the actors.
"They played their roles really well. I loved watching JJ because I never knew how he was going to react in certain situations," said Amaral.
The show has many silly mistakes in each episode, usually leading to some moment of violence that should be harrowing, scarring, transformative for John B and crew, but are instead merely brushed off or laughed away a scene later.
The show is a perfect, easy-watch and allows you to think of nothing but the plot when you are watching it. Personally, I got way too invested into the characters while watching it.
Although you can get a bit frustrated with the characters, it's definitely worth the watch!
About the Writer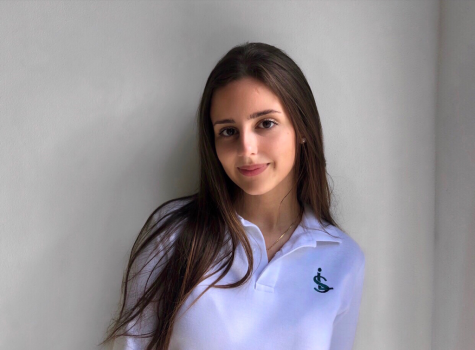 Arianne Cendon-Ruisanchez, Editor



Arianne Cendon-Ruisanchez is a senior at ILS and is enrolled in Journalism 2. Arianne enjoys covering Campus Life and is extremely passionate about working with the Guatemalan-Maya community.