Quarantine Birthdays
Since everyone is in quarantine, people have been celebrating their birthdays at home. Though that might sound depressing, people have found a fun way to celebrate. Drive by parties are the new trend for celebrating birthdays. 
Families and friends drive to the house of the birthday girl or boy with decorated cars and loud music while honking their horns. They decorated their cars with balloons and different drawing written on their cars. 
The birthday girl or boy decorate his or hers front yard for everyone to see. This allows the birthday person to see his or her loved ones and stay six feet apart. The drive by lasts for about an hour and everyone circles around the block. 
Senior Yasmine Reguiera planned a birthday drive by for her sister and alumni Tiffany Reguiera. She had an amazing time seeing her sister happy and surprised. 
"I texted all of her friends and family to meet up close to my house and then they drove by with balloons, signs, and gifts. I was super happy to see my sister happy on her 20th birthday and she was super surprised," she said. 
Senior Jayleen Peraza also planned a birthday drive by for her mother's 40th birthday. She enjoyed seeing her family and giving her mother one of the best birthdays yet. 
" I wanted to make my mother's 40th birthday special because I did not want her to be sad about being in quarantine. I texted my family and bought her gifts a week in advance. The day of her birthday I made her a nice breakfast and set up balloons in the front yard without her seeing. In the afternoon, about 15 cars came with decorated cars and loud music."
" We made so much noise that our neighbors came out. It was a really fun way to celebrate my mother's birthday," she said with content. 
Even though we are limited to staying six feet apart from one another, we can still find ways to see our friends and families on our birthdays. 
About the Writer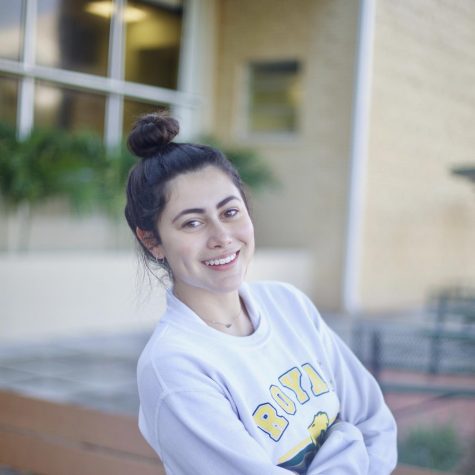 Ella Perez, Writer
Ella Perez is a senior at ILS and in the class Journalism 1. Ella loves dancing for the Lionettes and enjoys covering the Entertainment beat.