Opinion: Why having a team is the most important thing for a business.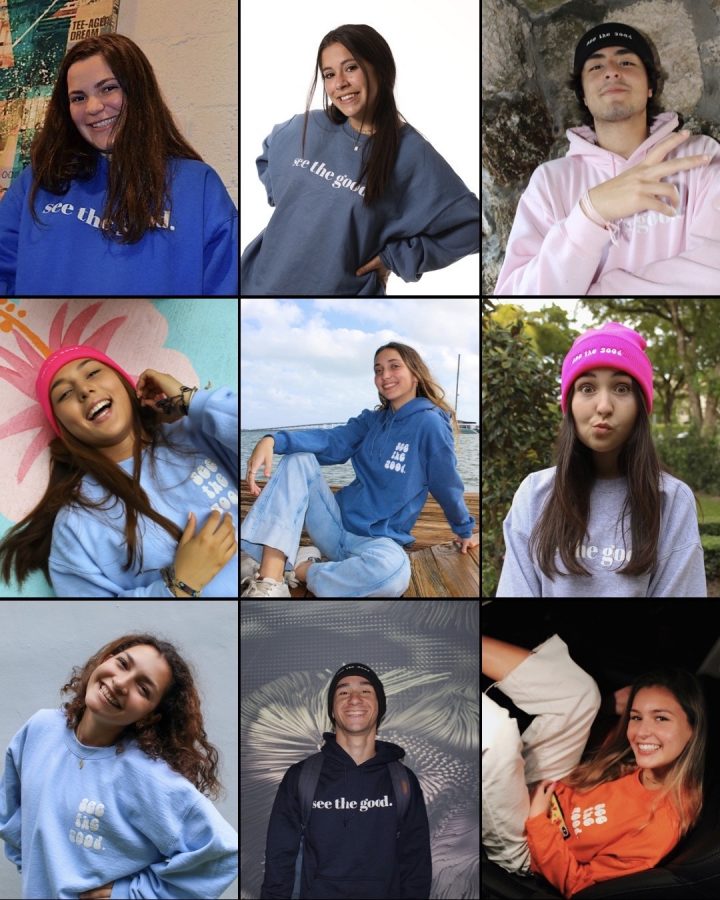 In the midst of the current pandemic, businesses everywhere are struggling, especially ones that are small. 
I started my own business in June of 2019 and I've learned a lot since then about everything it entails. 
It's difficult enough to run a business when there's not a global pandemic and social distancing protocol in place, so it's safe to say the stress has intensified. 
Luckily, before the pandemic broke out I formed a team of friends who wanted to help. I never realized how much I'd need them until this all started. 
My first team member was ILS senior, Sebastian Calonge. From the beginning, he's been obsessed with my company and gave himself the title of my official publicist. 
He's been to every photo shoot with me, helps me with my social media accounts, and has made it his life's mission to get me as many Instagram followers as he possibly can. 
I started to really rely on him and after lots of conversation, we realized there were so many more people who were passionate about my company and would be great additions to our little team. 
Soon after, we enlisted the help of many different La Salle students who've been my friends since I started my freshman year, including juniors Jeronimo Cañedo, Emma Callaghan, Ana Marrero, and Fernanda Valdez. 
Cañedo loves marketing so he teamed up with Calonge to help with the company's social media and marketing strategies. 
A big part of my company is giving back to the community. Callaghan and Marrero are two of the most selfless people I know, so when I asked them to be my official service events directors they were immediately on board. 
Another big part of my company is the YouTube channel I've developed. I make videos about different people who inspire me sharing the ways they see the good in their lives. 
Valdez and I have always had a common interest in making videos, so she was also super excited when I asked her to help me out.  
Some of my other friends started to see that I'd formed this team and really wanted to help as well, so we opened the team up to more people and it's grown a lot since it first started.
We now have three little teams within the big team: the art team led by Valdez which helps out with the YouTube channel and design ideas, the marketing team led by Calonge and Cañedo which helps out with social media and sales, and the events team led by Callaghan and Marrero which helps organize all of the service events. 
"I decided to join because the feeling that you get when you're surrounded by Sofi, and just about everyone else is so unique," said ILS sophomore and team member Alexandra Garcia. 
"Doing these things and making people happy while having fun is amazing!" she continued. 
Since the pandemic, a lot has changed in the sense of how things function. 
"This pandemic has sparked a lot of inspiration and there's more projects now than ever," said ILS senior and events team member Alyssa Hendry. 
"We've been so inspired to not let this circumstance get the best of us so we're working harder than ever to get stuff done and keep working on expanding the company!" she continued. 
It was scary and intimidating for all of us because many businesses have stopped production or shut down for the pandemic, including the local t-shirt makers that help me with my sweaters. 
We figured the best thing to do would be to focus more on helping people during this time and selling the things we'd already had in stock so that no one's lives would be risked to manufacture our products. 
"Directing events has turned into a virtual job so we have been planning virtual and at-home volunteer projects for those who need it most in the community," said Callaghan. 
On Saturday May 9th, I'll be taking lunch to the doctors and nurses working in the COVID-19 emergency room at the Veteran's Affairs Hospital in Miami. 
The entire team came together and made them individual meals and thank you cards to make sure they know how appreciated everything they're doing is. 
We've been working on plans to help all kinds of different groups of people who have been negatively affected by the virus without breaking social distancing protocol. 
"The company is stronger than ever right now, and we're trying to support everyone in our community," said Garcia. 
While I have had trouble loosening the reigns and allowing people to help me, it's been nice to know I'm supported and as time goes on, I'm realizing that I really can't do all of this alone.
The thing that's become the clearest throughout this pandemic has been that without the team of amazing people that I've put together, the company would be nowhere. 
From the guy who helps make the spreadsheets and stay organized to the girls who stay up all night with me designing t shirts, everyone is so extremely important and I could not be more grateful for the help I'm receiving from them.
About the Writer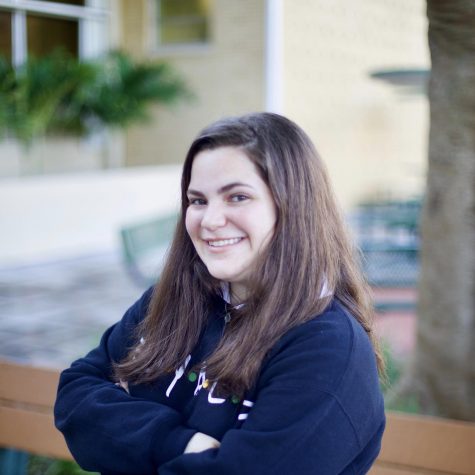 Sofia Farres, Editor-in-Chief



Sofia Farres is a senior at ILS this year and is enrolled in Journalism 2. Sofia enjoys participating in ILS service clubs and student government and hopes to pursue journalism and film in the future.