Appreciating Teachers from Home
All of last week was our Teacher Appreciation Week from home. The ILS community did many creative and adorable things despite us being in quarantine.
Some ILS parent volunteers dropped off some special treats and gift cards for our faculty members. SGA organized various activities for the teachers to do virtually.
"I thought it was really sweet what we planned for the teachers. It really made me happy to reach out to my teachers but also to hear such a great outcome, and that we can always do this with our family members and friends as well during this weird time in quarantine," said Sophomore Class Vice President Alyssa Vega.
One activity was assigning each member at least one teacher to make a video expressing their appreciation for them. They then sent them through email at beginning of the week to start it off.
They also thought of an idea to do teachers superlatives and to the show somehow offer coffee like how it's been done the previous years at school.
The SGA members were able to organize the events by hosting a zoom meeting and with the entire board and also being able to collaborate in there WhatsApp group chats.
"I think it is very important that we continue to recognize her teachers especially through these times because it is a big adjustment not only for the students but for them and they have done a terrific job throughout. This one week isn't enough to express the gratitude I have for all my teachers!" said Junior Class Representative Charlize Ramos.
The SGA members also came up with the idea of gifting our teachers with coffee. What's better place for teachers to get there coffee other than Starbucks!
About the Writer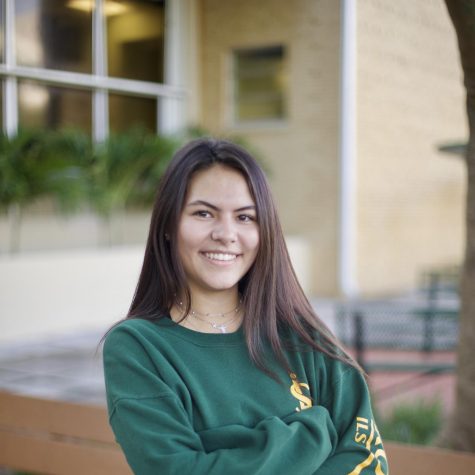 Bianca Sanz, Writer



Bianca Sanz is a senior at ILS this year and is enrolled in Journalism 2. Bianca enjoys fashion and videography. She also loves writing about entertainment.