Virtual School from a Student's Perspective
Virtual school was a very new way of learning that the whole world had go through these past months, that we're filled with ups and downs.
When it first started out most teachers weren't sure on how to work the new app zoom. There were a lot of positive and negative things about this specific app.
One of the benefits from zoom was still being able to have discussions with your class face to face while stuck at home but something that was unfortunate was how glitchy it can be from so many people using it at once.
This change was especially hard on the teachers because there lesson plans had to be changed as soon as possible. They had to figure out a way to still be able to teach all the material we had left from the year.
My English teacher, Ms. Cuesta, was one of my best teachers for keeping the classroom collaborative and fun while still staying on the curriculum. 
Junior Sabrina Sousa also agrees because, "Ms. Cuesta is organized, always available for questions, and explains every assignment well."
I feel her method was so effective because she made sure that we were able to relate to the things we were learning.
Junior Gabriela Echarri replied that her best teacher was Mr. Gamwell, because he was very prepared for the switch to virtual school and even made an app for it.
The most effective way of teaching is work that is given in partners or groups because you didn't feel alone and were still able to work with your classmates.
Being able to collaborate with others is an important tool in the real world and something more teachers should do more often. I also feel you learn the material more because it makes it more fun to be able to work with others while getting a grade for it.
Test and quizzes were overall a lot harder in math and science classes because those subjects are known to be a lot harder which left students feeling stuck and not being able to ask their teacher questions.
Zoom burnout is a real thing, too. Many students felt teachers relied too much on Zoom in the fourth quarter. While we could see each other's faces, being engaged was very difficult and chaotic at times.
While we wrap up the school year I'm sure many students have learned to appreciate being able to go to such a beautiful school and having the opportunity to be with their teachers and classmates.
Virtual school may have made things harder but we learned many valuable lessons from it and I'm sure we will learn many more until the school year officially ends.
About the Writer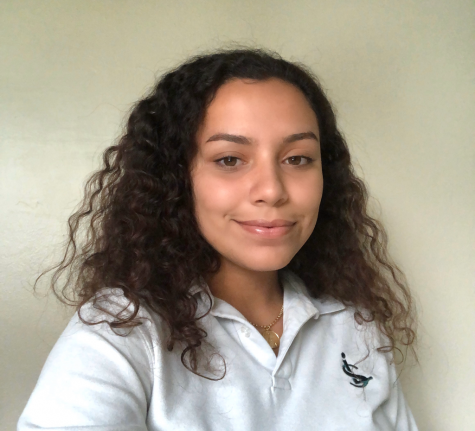 Lia Sarria, Writer



Lia Sarria is a senior at ILS this year and is enrolled in Journalism 2. Lia enjoys learning and writing about fashion and pop culture.