Athlete Spotlight: Anabel Toledo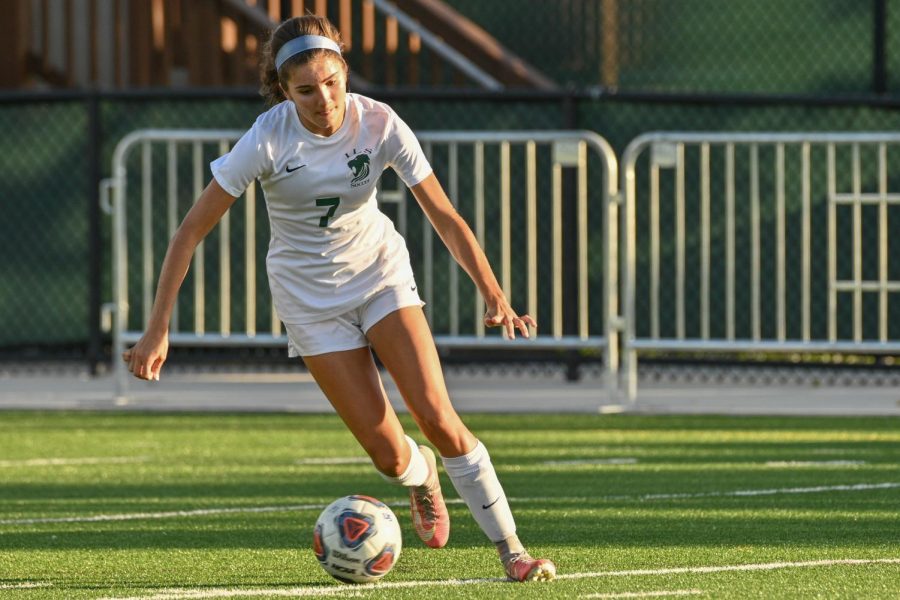 The Athlete Spotlight series on the ILS Instagram continued over the weekend by shining it's like on one of the most talented athletes in school history, Anabel Toledo.
Toledo was a two-sport star at ILS, being a major part of both the girls soccer team and the track and field squad. She was a four-year starter with the soccer team and had great success on the pitch throughout her career.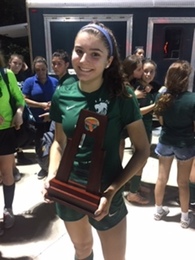 Toledo has been one of the most productive players in program history, and has been on one of the All-Dade teams every year since her freshman year when she was made Honorable Mention. Her sophomore and juniors seasons saw her earn All-Second Team honors. As a senior, she earned an All-Third team distinction. But the reality is, Toledo should have been on the First Team. Her fourth appearance on the teams tied a school record.
"Anabel always put her best forth, no matter who the opponent was she always tried her best," said Coach Dilenia Gomez. "Even on her 'bad days,' she always knew how to grind."
Toledo finished her senior season with a team-leading six assists. Playing primarily forward and midfield, she finished third on the team with three goals. For her ILS career, Toledo notched 36 goals, which is the most in a four-year stretch for the program since Karin Santin (Class of 2017) scored 58. That's more than Kiki Maribona's 33 goals. Toledo also finished her career with 45 assists, which is more than Santin, Maribona (Class of 2019) or Stephanie Cuan (Class of 2019).
As a junior, Toledo played an important role on the ILS girls soccer team's district championship.
Girls soccer head coach Anthony Vuono lauded the efforts of Toledo and the other seniors on the team.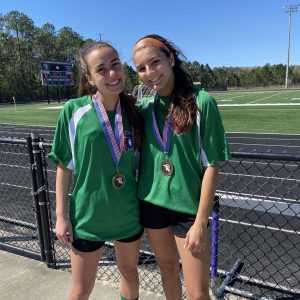 "The seniors have been amazing," Coach Vuono said. "It was hard for them to grasp just how hard the schedule really is. It took them a while to mentally adjust to this, but they understand that this is to help them prepare for soccer and for life. This is the new ILS Girls Soccer Program, and I couldn't ask for a better group to lead us!"
Toledo and Sofia Concepcion represented the ILS Girls Soccer team at the State All-Star game as seniors. Both girls started every game since their freshmen year at ILS.
As a senior, Toledo was named team captain. She will continue to play soccer in college at Barry University. In 2019, Barry's women's soccer team finished with a 9-7 record. The program has won three NCAA Division II championships.
"My collegiate goals is to graduate with my degree an to be a starter on my college team," Toledo said. "I'm coachable the will to win not afraid to share the ball. What makes me different from the rest is my hard work and determination to be great."
As a Track and Field athlete, Toledo proved to be a versatile asset for her coaches. She participated and excelled in four different races, the 100-meter, 200-meter, 4×100-relay and the Sprint Medley Relay.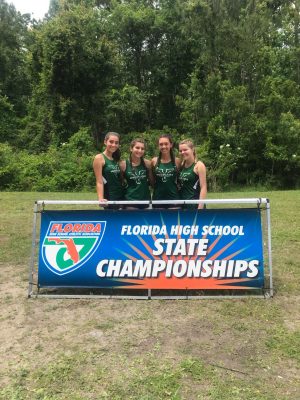 As a freshman, she broke the ILS school-record for the 400-meter race, running it in 1:01:86. As a sophomore, she broke the 200-meter school-record by running it in 25.74. As a junior, Toledo broke the school's 100-meter record, running it in 12.42. There's no doubt she would have continued to rewrite the school's record books had coronavirus not suspended this year's season.
Toledo was an integral party the 4×100 relay team that qualified for the state championship meet last year. The team was made up of Stephanie Cuan and Natalie Zawadski (both Class of 2019), Toledo and Hanah Gonzalez (Class of 2022). The relay team finished 19th in the state, and the group set a personal-record time of 50.72 in their final heat.
"Anabel displayed a very unique characteristic in which we as track coaches are always looking for in a sprinter, to be light on her feet," said ILS Head Trainer and Track coach Eddie Cerdeiras. "Anabel's biomechanics had a transcendental effect on all us. It was poetry in motion."
Throughout her Track career, Toledo finished first or second in a race at least 11 different meets. Her freshman year, she won the 400-meter race that the Belen Meet. As a junior, she won the 200-meters at the Bobcat Invitational. As a senior, she placed first in the 200-meters race in the Belen Home Meet #1.
Life is not easy, and we will face many challenges. If the girls can face challenges on the field, they will be able to handle challenges in life. These seniors have set a legacy by stepping up to every challenge and competing at a high level.