Easy Healthy Snack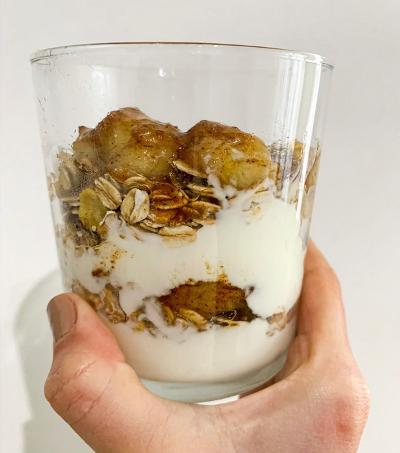 During quarantine many of us are snacking all the time because we are bored in hungry. We have so much time to invent new ideas and start eating healthier.
Being bored causes everyone do it sugar excessively, and there is a way to control that. Instead of snacking a lot, you can have a healthy snack that will satisfy you till your next meal.
On instagram there are many accounts that are sharing how to make healthy desserts, snacks,  and meals. These accounts share the recipes and they taste just as good as an unhealthy snack. 
I have been following Tasty Ride,Ka balance, and the Healthy Move. These are all accounts who I've bought food from before and now that they have time they are showing easy recipes to follow a healthy life style in this new norm.
For the past month I've been adapting myself to a healthy lifestyle and having inventing new recipes. I came across a very simple healthy snack that I eat in between lunch and dinner. This allows me to be satisfied between those two meals. 
I decided to use three simple ingredients to make a delicious snack. This snack includes Greek yogurt, roasted bananas, and granola. 
Steps: 
Heat up pan on medium with butter, honey, and cinnamon

 

When heated up, place bananas in pieces and mix them
Grab a small cup or plate

 

Put in about 1/4 of a cup of yogurt (I used about two big spoons for a smaller portion)
Then place granola and the bananas on top (use as much as you'd like)
Repeat again

 
This quick and easy snack or dessert is very helpful to eat in between lunch and dinner. This helps so that we don't go to dinner very hungry and eat excessively. 
This small snack is filling and healthy and allows snacking with lots of sugar to not happen. Healthy snacks are just as delicious as those with lots of sugar, just that they healthy.
Try this at home, now that quarantine is giving us so much time. Healthy eating helps us achieve a healthy life style. 
About the Writer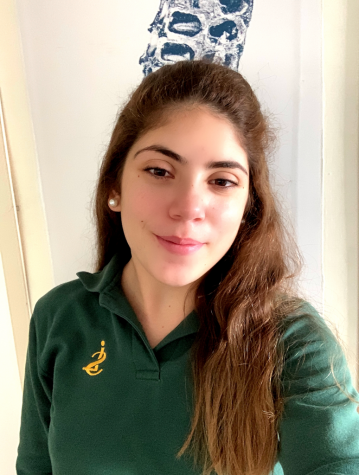 Camilla Diez, Editor



Camilla Diez is a senior at ILS this and year and is enrolled in Journalism 2. She enjoys writing about and covering the entertainment beat. Camilla would like to pursue journalism/communications...