Athlete Spotlight: Jessica Saavedra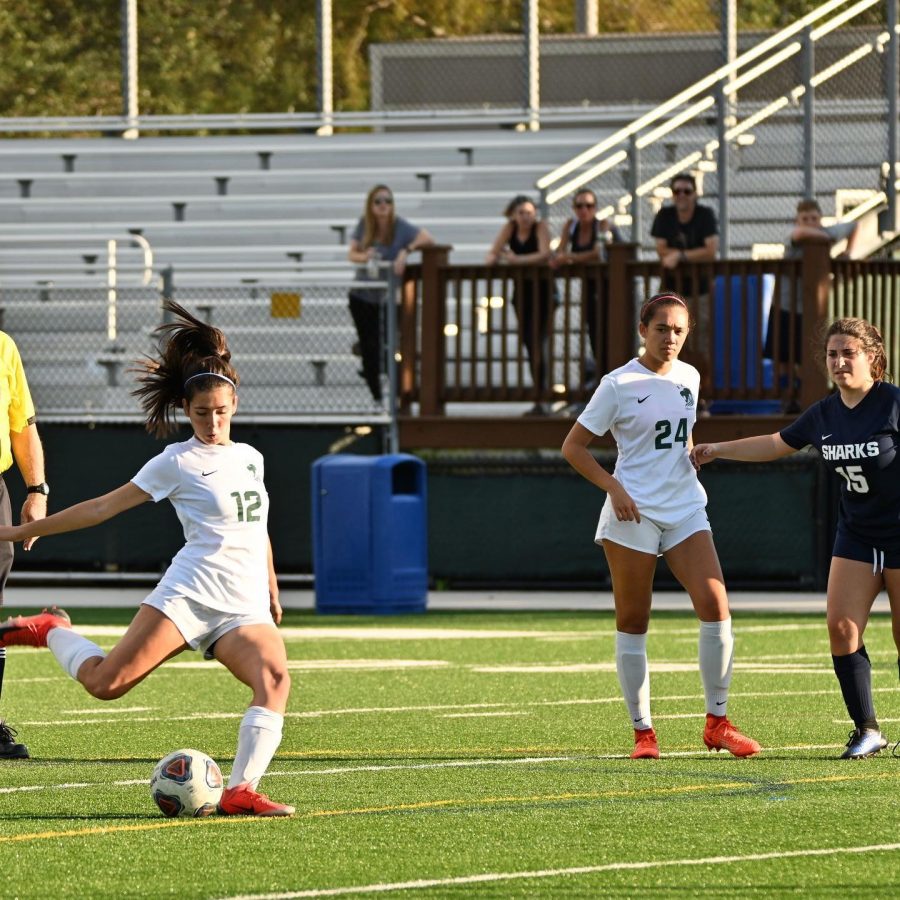 The Athlete Spotlight on ILS's Instagram page continued this week, this time highlighting the career of senior soccer player Jessica Saavedra. This talented forward anchored a senior class for the girls soccer program that produced multiple all-county selections and one district championship.
"Jessica, was definitely one of our toughest players, slick too, she knows how to clap a player and keep it moving," said assistant soccer coach, Ms. Dilenia Gomez.
Saavedra was a main part of a senior class that was among the most productive in program history. She, along with the other seniors Anabel Toledo, Sofia Concepcion and Valentina Pafumi, was a four-year letterman on the soccer team and helped the squad win the 2018-2019 District Championship.
"The seniors have been amazing," Coach Vuono said. "It was hard for them to grasp just how hard the schedule really is. It took them a while to mentally adjust to this, but they understand that this is to help them prepare for soccer and for life. This is the new ILS Girls Soccer Program, and I couldn't ask for a better group to lead us!"
During her four-year career as a member of the Lady Royal Lions soccer team, Saavedra scored 30 goals and registered 18 assists. As a senior, she lead the team in goals-scored with five. This year, she had two two-goal efforts. Her single-season career-high was 11 goals scored, this during her junior year.
Saavedra's efforts on the field did not go unnoticed, as she was an all-county honorable mention three consecutive seasons. This year, she joined Concepcion and Pafumi with that honor. Their other senior teammate, Toledo, made the All-Dade third team. In addition, she was named team captain for her senior year.
ILS girls soccer head coach Anthony Vuono was particularly proud for his players.
"The girls soccer coaches, player and alumni are very happy for the players that received the All-County recognition. We would especially like to recognize the four seniors who were honored, and thank them for a wonderful career."
ILS Athletic Director Nick Fernandez was always impressed with the girls soccer team.
"The girls soccer team has really been amazing to watch," Fernandez said. "These last two years, the girls have made it to the regional tournament twice and won a district title. These young ladies have been a huge part of the program success over the years. It's no surprise they were awarded All-Dade honors. They all are very hard working young ladies that have a bright future ahead of them! I am extremely proud what they have accomplished this year."
"Jessica has been a super tough competitor with tremendous tenacity and desire on the field," explained Coach Vuono. "She has outstanding ability to score goals, especially from free kicks. Her love and passion for the game showed in her leadership, always pushing her teammates to give it 100%."
Saavedra's soccer career doesn't end when she graduates from ILS, as she is signing to play soccer at Emerson College in Massachusetts. In 2019, Emerson's record was 10-6-3, and Saavedra will join an incoming freshman group of six other soccer players.