Jade Saavedra wins Virtual Royal Idol!
The winner of the first ever virtual Royal Idol is junior singer Jade Saavedra!
After going through many rounds of voting, Saavedra was declared the first place winner, getting Netflix on her iPad for the entirety of the 2020-2021 school year.
This year's Royal Idol was unique in that because it took place virtually, there weren't judges as usual. The audience voted online and the winner was selected directly by the people watching.
"It is not easy to perform and be judged by people.  It is even harder to compete when there are no official judges and it is based on votes," said Saavedra.
Regardless of her initial fears, she knew she had to take on the challenge and participate in this first ever virtual talent showcase.
"To be honest I didn't know what to expect because I have never been in a Virtual competition that didn't have judges," said Saavedra. "I wanted to perform my original songs this year but I wasn't sure how viewers would respond. I decided to take a chance."
Saavedra put herself out there and it ended up working out in her favor. Many people were moved by her performances, finding her music to be relatable.
"I try and write music that teens can relate to everyday. Sharing it ended up being so much fun and memorable to perform them for this competition," said Saavedra.
She put a lot of time and energy into making her final performance perfect, including getting help from two ILS alumni in her family, her uncle and mother, and her little sister, cousin, and her friends on the Lionettes dance team.
"I wanted to make my final performance different and fun. So I decided to start with one of my original songs and end with an upbeat surprise ending that included other," said Saavedra.
Saavedra has had a lot of experience in the realm of music. It's a huge part of her family and of who she is as a person.
"My mom and I sing with the Adult Contemporary Choir at St. Rose. My dad DJs on the side and plays at many SRL fundraisers and carnivals," said Saavedra. "My little sister sings and plays the ukulele. My cousins and I even formed a band when we studied at St. Rose of Lima."
Her family bonds over their love for music and it's always brought them together.
"We all sing and play instruments. Our house is where most of the jam sessions happen because my dad has all of the fancy equipment," said Saavedra. "Music plays a huge role in my life."
Winning Royal Idol meant the world to Saavedra. She loves to make others happy and during this difficult time, she hoped her performances would bring joy to everyone watching.
"Considering the quarantine, I really wanted to make the videos entertaining for everyone. The end result made everything worth it," said Saavedra. "I hope everyone enjoyed watching the videos as much as I enjoyed making them."
Saavedra is extremely grateful for all the support she received throughout the entire experience and knows that one of the keys to success is the people you are surrounded with.
"I want to thank everyone who voted and supported me such as my family, friends, classmates, Lionettes, alumni, and faculty," said Saavedra. "Your support inspired me to try and do better each time."
Saavedra was also blown away by the talent exhibited by all the other contestants and has a great deal of gratitude and respect for them.
Congratulations to Saavedra, second and third place winners Eva Cerda and Angelina Cabrera, and all of the Virtual Royal Idol 2020 participants! Your ILS family is extremely proud of you and all of the incredible talent you possess.
About the Writer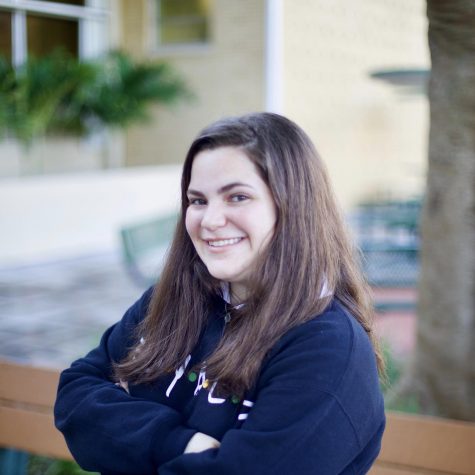 Sofia Farres, Editor-in-Chief



Sofia Farres is a senior at ILS this year and is enrolled in Journalism 2. Sofia enjoys participating in ILS service clubs and student government and hopes to pursue journalism and film in the future.