The rise of 305Sports founded by Juniors Anthony and Michael Yero
Juniors Michael and Anthony Yero create a Sports Journalism website, 305sports.net, informing the general public about local sports news.
On their website they report stories on the Miami Heat, Miami Dolphins, Miami Marlins, Miami Hurricanes, High School sports, and many other smaller sporting programs.
They don't just write articles about Miami teams, one article they just recently published is about Jarrett Stidham, Tom Brady's supposed successor for the New England Patriots. In the article they talk about his journey to the NFL and him being led to the New England Patriots. Everything does tie back to Miami though because the Patriots losing a big piece in Tom Brady is very important for the Dolphins because they are in the same division as the Patriots and if they get a new quarterback it's good to be informed on what kind of competition they have to be going up against, possibly for the next decade or more, or for only a few years if he doesn't pan out. 
The website is very well organized and at first glance you would never guess that it was made by two 17 year old high school students. It looks very professional with the layout and it is very user friendly so it caters to everybody who wants to read.
It looks like a lot to manage for only two people based on the amount of content they have because it's a lot and very consistent but they have some contributors to the website who help out with the articles and create more content for the site.
Co-owner of the Website, Michael Yero, a Junior at ILS and currently enrolled in Journalism II, had this to say about why he created the website.
"I've always said to myself that I wanted to have a career in the sports industry. 305Sports has given me the opportunity to learn at such a young age."
Anthony Yero, the other co-owner of the website and also a Junior enrolled at ILS also added more on their early success on the website.
"We didn't think it would grow so much so fast, so it's a possibility that we grow 305 sports for the rest of our lives." He also added some of the struggles of maintaining the website and balancing out everything else on top of that. "The hardest part about maintaining top quality content on the website is the time management. We're both 17 year old high school student-athletes so we have a lot going on everyday."
305sports has grown tremendously ever since they first launched and there's a real possibility that they could become one of the top and primary local sporting news outlets for the city based on the direction they're going in. 
To learn more visit the website for yourself www.305sports.net, and follow them on all social media @305Sportss. They post all kinds of content on Instagram and Twitter related to their work so make sure to follow them if you are interested in being informed in the world of your local sports teams.
About the Writer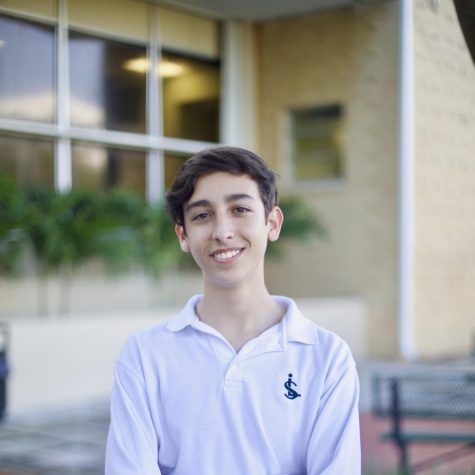 Sebastian Wolfe, Writer
Sebastian Wolfe is a Junior at ILS this year and is currently enrolled in Journalism 1. Sebastian is interested in covering sports, and he enjoys doing Math.