'Last Chance U' Season 5: Where Are The Stars In 2020?
Since debuting in 2016, Netflix's Last Chance U has been providing behind-the-scenes footage on the lives of junior college football players.
From the glory of scoring touchdowns and racking up Division 1 offers, to the struggle of hardly eating and affording housing, the docu-series is able to focus on the elements that happen on and off the field.
Following stints at rural schools like East Mississippi Community College (Scooba, Mississippi) and Independence Community College (Independence, Kansas), season five was based in Oakland, California at Laney College.
Laney, which came off an 11-2 national championship-winning season, was unable to run it back. The Eagles finished their 2019 campaign with a 6-4 overall record, leaving them just outside of playoff contention.
Nonetheless, through the course of eight episodes, plenty of the series' stars were able to make a name for themselves in the recruiting world and provide hope that they'll play at the next level.
Fast forward to September, here's where the stars at Laney College ended up after the show.
Dior Walker-Scott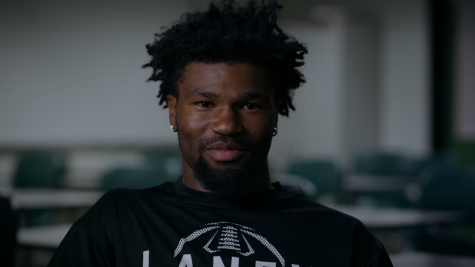 From the get-go, Walker-Scott captured the hearts of viewers. While lighting up the scoreboard at wide receiver and quarterback, he was unable to afford to live in the renewed Oakland.
Instead, Walker-Scott slept in his car at a parking lot during the season and worked at Wingstop in order to meet needs.
Despite his remarkable stats and jaw-dropping plays, he was unable to receive a scholarship from a D1 school. Walker-Scott has since enrolled at the University of Hawaii as a preferred walk-on and will compete for a scholarship.
His story and hardship captured the minds of many on the hit @netflix show @LastChanceU. Now, @DiGiornio_4Chz is pursuing his football dreams with @HawaiiFootball. Learn more about him and "Life After Last Chance U" on #BowsStories.

Read More ➡️ https://t.co/qmruZssV8T pic.twitter.com/VgkXTNLlOX

— Hawaii Athletics (@HawaiiAthletics) August 31, 2020
Thankfully, he's no longer homeless.
Nu'u Taugavau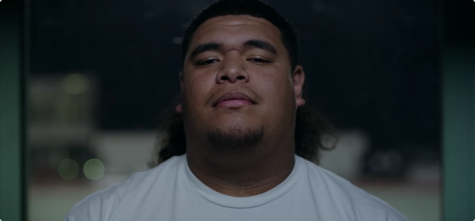 A married man with two kids, Taugavau defied the odds and enrolled at Murray State University on a full scholarship.
The offensive lineman's journey was a must-watch, as he struggled with succeeding in school but was committed to doing whatever it took in order to provide for his family.
Blessed to have the opportunity to further my education and play the sport I love for free.#Route66 #iamfitness510 #FIUfitness #PolyTriangle #FremontTigers #HaywardFarmers #BrenkwitzGrad #LaneyEagles @LaneyOline @beam_coach @IAMFitness510 pic.twitter.com/ZBT9PlRgPc

— Route 66 (@NuutaiTaugavau) July 19, 2020
Rejzohn Wright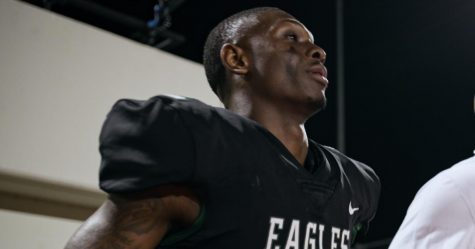 Without a doubt the most talented player at Laney, Wright made his presence felt from the first episode due to his trash talk.
And his talk was backed up by his play, as he was ultimately named the No. 5 junior college cornerback last year. Wright held offers from Oregon State and UCF among others, but chose the Beavers as his next destination.
DREAMTEAM(Committed)… pic.twitter.com/DYgZJDGthQ

— Rejzohn Wright (@Ray2wright) December 18, 2019
He'll team up with his brother, Nahshon, and will compete for a starting spot.
RJ Stern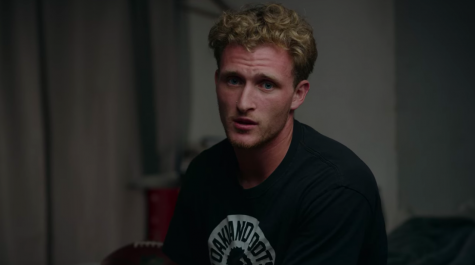 Despite constantly bumping heads with coach Beam, Stern remained committed to his dream of earning a full scholarship to a Divison 1 program. In the final episodes, the wide receiver was seen making plenty of phone calls to college coaches in hopes of being awarded a scholarship.
Stern had committed to Tusculum University, a Division II program on scholarship, but has since decommitted due to "personal issues."
Coach John Beam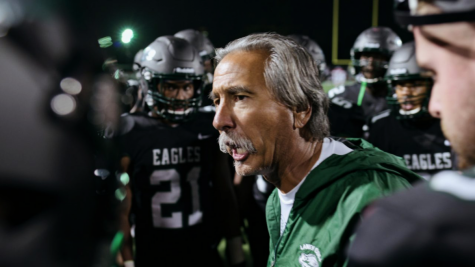 While 'Last Chance U' is moving to basketball, head coach Beam plans on returning for his 41st season as a football coach in Oakland and his 16th at Laney. He'll have extra time to further evaluate his new roster with the JUCO fall sports season being pushed back to spring 2021.
Step 1: Acknowledgement pic.twitter.com/UrGW83GOdx

— Last Chance U (@LastChanceU) August 12, 2020
About the Writer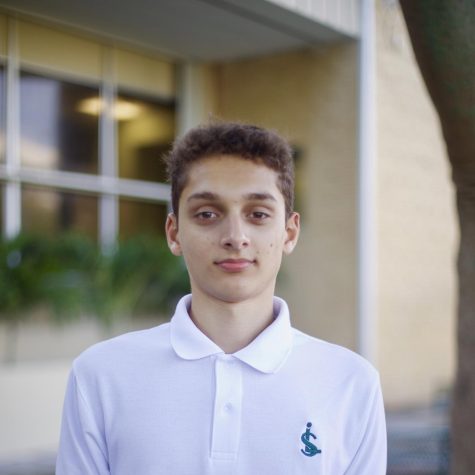 Anthony Yero, Co-Editor-in-Chief



Anthony Yero is a senior at ILS and is enrolled in Journalism 3. Anthony enjoys covering the Sports beat for the "Royal Courier" and looks forward to a career in journalism.