Visiting Disney during covid
Disney has implied many safety measures to keep guest safe during covid
After the reopening of Disney World this summer, Disney has implemented a enforced many new rules and regulations while visiting Disney parks and resorts.
To begin with, while arriving to a Disney Park, every person is required to social distance 6 feet away from other party's and go through a mandatory temperature check at the gate.
After passing the temperature check you and your party may proceed to either board the monorail or enter your park. Disney Cast is spreaders around the park making sure all guest are wearing mask and are 6 feet away from other parties.
Disney has also made it mandatory to reserve certain parks for desired days so that the parks aren't overly crowded. By doing this Disney parks are much more spacious and while enjoying your stay, you aren't crammed with other people.
After visiting Magic Kingdom, Hollywood Studios, and Epcot all parks have the same guidelines and none were overly crowded. The magical feeling while being at a park also hasn't changed although everyone is swearing masks the Disney cast still maintains to give you that Disney experience.
When boarding rides, parties maintain 6 feet apart from other guest while waiting in lines and hand sanitizer stations are set up everyone around the park including before and after rides.
When boarding roller coasters and carts, parties are separated one row away from other parties. Disney is following all safety measures to keep guest safe and while visiting there parks I'll say that they are proceeding to follow and enforce all guidelines there.
I highly recommend visiting Disney parks if you or your family wants to take a vacation. The safety at Disney parks is taken very seriously and i believe it's safer now then it was before with all the new rules and guidelines.
About the Writer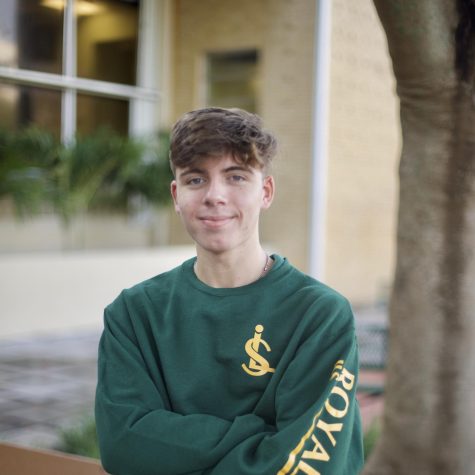 Ryan Desalle, Writer



Ryan Desalle is a senior at ILS and is enrolled in Journalism 2. Ryan enjoys traveling , fishing , and plans on studying criminal justice in college. Ryan plans on covering on campus life and news...