The Hybrid Routine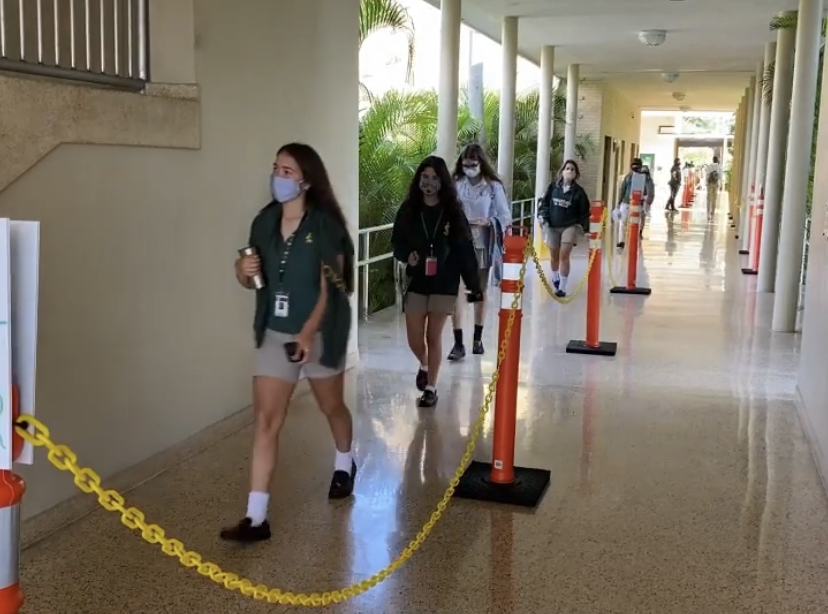 Last week, students were back on the ILS campus as Hybrid students. Students who wanted to come back to school finally started.
The Hybrid students were assigned into two cohorts, or groups, Yellow and Green. Yellow students go to school Monday and Tuesday and Green students go to school Thursday and Friday.
There's only around 300 or so students on campus on Yellow or Green days. Wednesday is when the entire school gets cleaned for the next set of students.
Each morning, students have to fill out the safety survey on the Safety App before coming to school. If they receive a green check mark, they are able to attend school. If it's red, they will not be allowed on campus.
The students with green confirmations go to school and show their confirmation when they arrive. Freshman and Senior drop off/pick up is in front of the cafeteria. Sophomore and Junior drop off and pick up is by the track on the side of the gym.
For the student drivers, Sophomore/Juniors park in the Bay Lot while Seniors park in the Science Lot. Information to register student drivers and their cars will go out around the end of the week.
When arriving to campus, each ILS student and Staff member have their temperature checked and if cleared are able to continue on campus.
"I think ILS is doing a great job at maintaining the social distancing and keeping everyone as safe as possible on campus," said senior Sofia Mendoza.
There are many changes such as the new clear backpacks and the different pathways to take to each building. All students are required to be in full uniform, wearing their ID, and wearing a mask at all times, besides lunch.
Around campus, there are Green and Yellow arrows on the ground telling you which way to go. Most areas are one way now so many students have to walk a certain direction to get to their building.
"Getting to class has been kind of weird but overall I'm happy to be here," said senior Lia Sarria.
During lunch, all students will sit at a table and wait to be called up for the food line. There are also dividers in each table that sits four people.
Although these changes are strange, the ILS community is trying their best to accommodate to everyone's needs during this pandemic.
About the Writer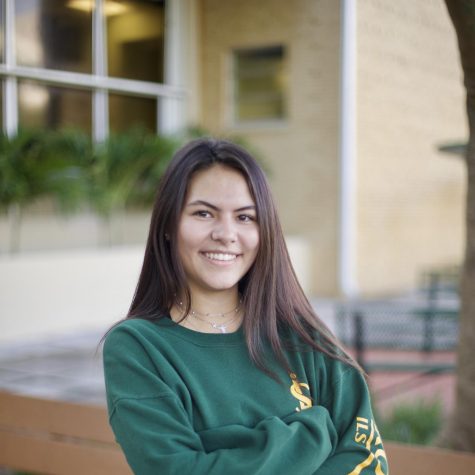 Bianca Sanz, Writer



Bianca Sanz is a senior at ILS this year and is enrolled in Journalism 2. Bianca enjoys fashion and videography. She also loves writing about entertainment.