Sign up for the next Virtual College Fair!

Common App has partnered with the National Association for College Admission Counseling (NACAC) to make it easier than ever to connect with hundreds of college representatives at their virtual college fairs.
Save the dates! The next virtual college fairs will take place on Monday Oct. 12 1-9pm ET and Sunday Oct. 18 12pm-8pm ET.
Sign up at VirtualCollegeFairs.org  to connect with more than 600 colleges and universities representatives. They will be online to talk with high school juniors and seniors on each of these dates this fall.
Once you are signed up, you can attend their live and interactive Zoom sessions on how to apply, financial aid, student life, and more.
Each virtual fair is a free, one-day event, and you can attend as often as you would like. Parents are invited, too. Watch, learn, and get your questions answered about academics, athletics, diversity, study abroad, and other topics.
Additionally, the University of Miami (UM) is officially less than one week away from hosting "Preview the U!" "Preview the U" is a half-day, virtual event, that provides future applicants with everything they need to know about the university.
The event will be taking place on Saturday Oct. 10 12pm to 5pm ET. Registration is available through their Website.
During this virtual college fair, you can attend information sessions about your academic interests, hear from their financial aid advisors, further understand the admission process, and virtually tour the campus.
Another option is to sign up to the virtual college visit at Immaculata-La Salle High School. On Friday Oct. 16 1:30pm, University of Miami (UM) will be personally virtually visiting our school during F Block.
To sign up:
log in to your Naviance account.
Once you have logged in to Naviance, you will see three horizontal lines on the top right of the page. Click on that,
then click on Colleges,
then click on Colleges Home.
On that page you will find different college matches, such as SuperMatch and College Match. You can do those to find college matches. Scroll all the way to the bottom on that main page to see "College Visits." Click on "show more" and it gives you the list there for you to sign up.
After that, you're done! Stay alert and wait to be emailed the Zoom code on the day of the presentation.
Seniors, make sure to stay up to date with your Naviance accounts and attend the virtual college fairs to obtain more information about your future school.
About the Writer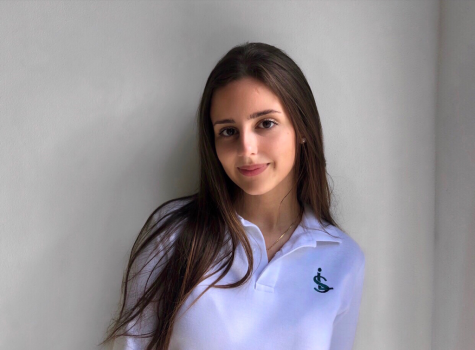 Arianne Cendon-Ruisanchez, Editor



Arianne Cendon-Ruisanchez is a senior at ILS and is enrolled in Journalism 2. Arianne enjoys covering Campus Life and is extremely passionate about working with the Guatemalan-Maya community.