Movies And Shows Leaving Netflix This October
These are the movies and TV shows that will leave Netflix this month. Every month, the streaming service adds a ton of new movies and TV shows for its subscribers to view and enjoy. But to make room for those new movies and TV shows Netflix needs to remove some of its old movies and TV shows.
Netflix has their own movies and TV shows. However, everything not made by Netflix is licensed by another studio and some of those companies compete directly with Netflix or some of the businesses interest align with Netflix.
Leaving October 1: the foreign movie, "Emelie", the classic western, "The Good, the Bad and the Ugly", and the romance, "Sleeping with Other People."
Leaving October 2 are the horror films "Cult of Chucky" and "Truth or Dare."
Leaving October 6: "The Water Diviner." Netflix's description: Years after the presumed death of his three sons in battle, a grieving farmer journeys to Turkey to find them and return them to their homeland
Leaving October 7: "The Last Airbender." Netflix's description: In a world ravaged by the Fire nation's aggression toward the peaceful Air, Water and Earth nations, a young boy holds the key to restoring peace.
Leaving October 17: "The Green Hornet." Netflix's description: A hard-partying heir dons a disguise to fight crime after hours. But with no talents or skills, he relies on his friend, a marital-arts genius.
Leaving October 19: "Paper Year." Netflix's description: A young newlywed tries to keep our relationship afloat after developing feelings for her older, TV writer boss.
Leaving October 22: "While We're Young." Netflix's description: A documentary filmmaker struggling with a creative block meats a vibrant young hipster couple who, initially, bring new energy into his life and work.
Leaving October 26: "Battle: Los Angeles." Netflix's description: Led by their skillful staff sergeant, a platoon of gutsy Marines fights to protect all humankind from astonishingly powerful aliens.
Leaving October 30: "Kristy." Netflix's description: Opting to stay on campus over the Thanksgiving holiday, coed Justine and a handful of friends find their break violently disrupted by a sadistic gang.
Leaving October 31:
"Ace Ventura: Pet Detective" Netflix's description: Barely competent pet private Ace Ventura is put on the case when kidnappers with an ax to grind abduct Snowflake, the Miami Dolphin's mascot.
"Burlesque" Netflix's description: After leaving Iowa with stars in her eyes. Ali arrives at Los Angeles burlesque lounge with dreams of taking the stage with her soaring voice.
"Charlotte's Web" Netflix's description: When Wilbur the pig discovers he's destined for the dinner table, kindly spider Charlotte hatches a plan to keep him around.
"Clash Of the Titans" Netflix's description: If he is to save the life of the beautiful Princess Andromeda, the valiant Perseus must battle a host of powerful, beastly enemies.
"District 9" Netflix's description: After years of segregation and forced labor, a race of stranded aliens enlists in a resistance movement spearheaded by a rogue government agent.
"The Firm" Netflix's description: When a Harvard Law School grad joins a prestigious firm, he ignores the warning of his wife, who fears the lucrative deal sounds too good to be true.
"Fun with Dick & Jane" Netflix's description: After losing their high-paying corporate jobs, an upwardly mobile couple turns to robbing banks to maintain their standards of living.
"The Girl with All the Gift" Netflix's description: As a virulent fungus turns humanity into zombies, a band of survivor flees with the curiously evolved zombie girl who may hold the key to a cure.
"Grandmaster" Netflix's description: Anticipating the next move in a serial killer's grisly game, a police chief realizes that his daughter and estranged wife are the next likely victims.
"Highway to Heaven": Seasons 1-5 Netflix's description:Under God's direction, angel Jonathan and ex-cop Mark help troubled souls overcome the adversity and embrace honesty, kindness and forgiveness.
"The Interview" Netflix's description:. When a TV host and his producer score an interview with King Jong-un, who's a fan of their show, the CIA ask them to assassinate the dictator.
These are other movies and TV shows that will be removed: "Just Friends", "Magic Mike", "Nacho Libre", "The Naked Gun: From the Files of Police Squad!", "The NeverEnding Story", "The NeverEnding Story 2: The Next Chapter", "Nights in Rodanthe", "The Patriot", "Set Up", "The Silence of the Lambs", "Sleepless in Seattle", "Sleepy Hollow", "Spaceballs", "The Talking Pelham 123", "The Ugly Truth", "Underworld", "Underworld: Evolution", "Underworld: Rise of the Lycans" and "Zathura."
About the Writer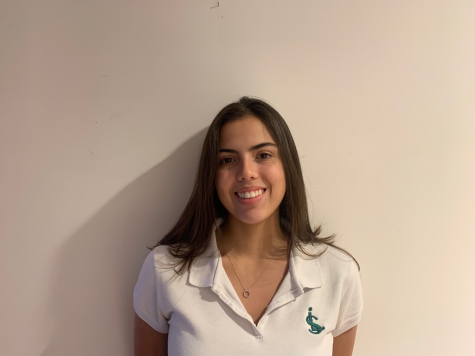 Marjorie Amaral, Editor



Marjorie Amaral is a senior at ILS this year and is enrolled in Journalism 3. Marjorie enjoys covering the Entertainment beat and Campus Life.