ILS Cheer Building Back Up
After a late start into the season, the ILS Cheer team is quickly getting into shape for competitions and game days. 
The team has started off doing practices in two groups due to the large amount of girls on the team. The first group practiced from 3 to 4:15 and the second group practiced from 4:15 to 5:15. 
Starting next week, the girls will be practicing all together. Tuesday's, Thursday's, and Friday's the team will be practicing from 3:30 to 5:30 in order to make up for lost time due to the pandemic and get ready for their upcoming season and competitions. Friday practices will be skills trainings mixed in with conditioning with another coach.
 The girls will also be attending their own private UCA (Universal Cheerleaders Association) Camp on the 24th and 25th of this month. In November, the team has choreography on the 7th and 8th. 
They will then have a competitions with St. Brendan on the 20th and Lourdes on the 21st. From there, their next competition will be UCA Regionals on December 5th. They will then attend a showcase on the 13th. 
In 2021, more competitions will follow.
The cheer team will also be cheering at home games for the football team. The first home game is on October 23th.
Between all the hard work, competitions, and games, the girls still have some time for team bonding. This month the girls will have a pumpkin carving event, in November they will have Friendsgiving, and in December they will have a Christmas party. 
"I'm very excited for the team bonding events because these events help all of us welcome the new girls and make them feel more comfortable and show them what being apart of a sisterhood is about," said sophomore, Jasmine Gago when asked about team bonding.
This group is more than a team, they are a family. 
About the Writer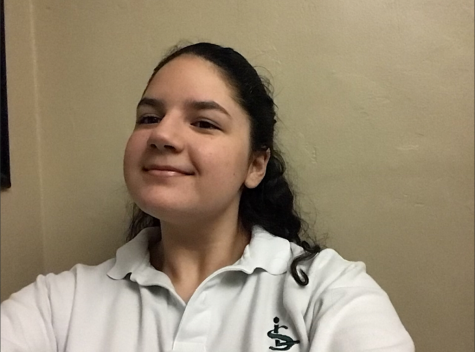 Victoria Betancourt, Writer



Victoria Betancourt is a junior at ILS this year and is enrolled in Journalism 2. Victoria is an ILS cheerleader and enjoys covering the Entertainment section for the Royal Courier.