ILS Girls Volleyball Wins Districts!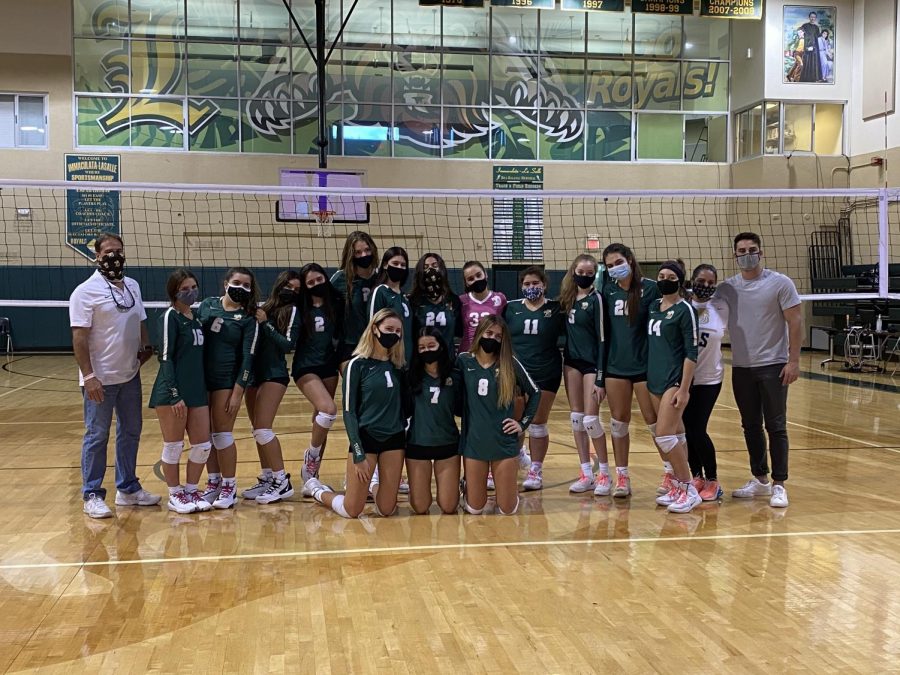 In what has been a most unconventional season, the ILS Girls Volleyball team defeated iMater Charter on Friday night to secure its second consecutive District Championship! The win came on Senior Night for the Lady Royal Lions and helped propel them into the State's Regional Tournament.
ILS dominated the iMater Charter Knights all night on Friday, sweeping the match in three sets. The Lady Royal Lions set the tone early with a 25-10 opening set win. They followed that success with consecutive 25-13 and 25-19 wins to take the match victory overall and their second straight district championship.
"The girls volleyball team is back to back district champs. Thats the first back to back district title for them since 2015/2016. It really speaks to the hard work the ladies and coaches have put in, in such a short amount of time," said ILS Athletic Director Nick Fernandez.
Seniors Emma Callaghan, Adriana Medina and Charlize Ramos helped lead the Lady Royal Lions to the victory on Friday night. Callaghan had a game-high 10 kills. She also chipped in with a block and two service aces.
"
This team is poised to make history and I wouldn't be surprised if they did. They have a great core of players with a tremendous staff that could really make some noise during the regional playoffs. "
— ILS AD Nick Fernandez
Medina, meanwhile, continued her excellent season with a game-high 15 assists. Her role as team captain has always been to help her teammates, and leading in assists throughout the season demonstrated that skill for her. Medina also registered seven digs, three kills and one ace.
Ramos had perhaps her best game as a senior on Friday night. She lead the team with 17 serves and tied for the team lead with four aces. She did not commit a single service error and helped control the pace of the game. She added five kills, one block and one dig to her ledger.
"I think it is such a great accomplishment for our team because even with the limited amount of games, we have been working hard in practice and conditioning since the beginning of August," said Ramos. "Even without a district game, we were well deserving of this title because of all the dedication our team has shown. We are hoping to go further than we ever have an hopefully win regionals!"
The ILS varsity volleyball team ended their regular season with this win and a record of 7-2. The win over iMater on Friday capped a three-win week, as the Lady Royal Lions also defeated SLAM and Somerset Pembroke Pines this week. With some of the other teams in the district opting out of the state series due to COVID-19 concerns, ILS's win over iMater secured the District Championship.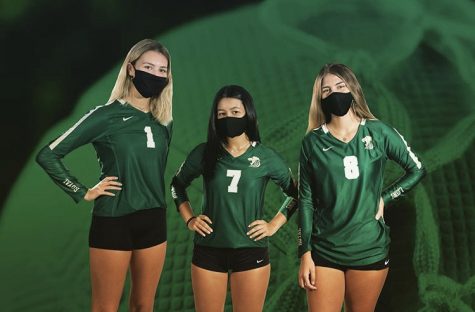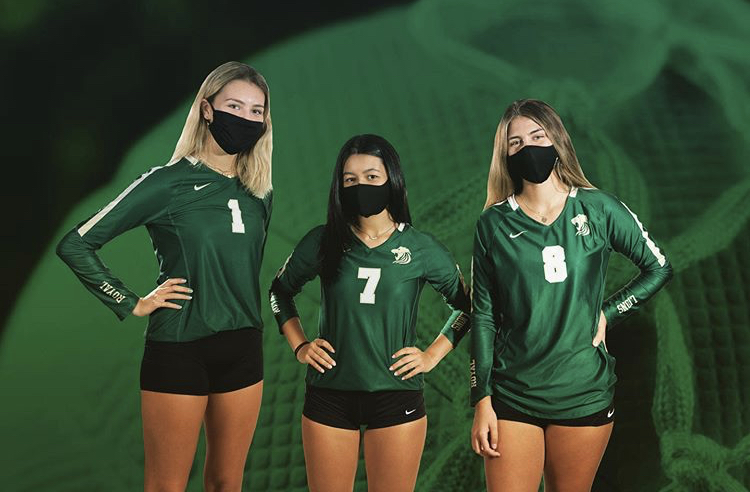 "Although we didn't win under regular circumstances, I am incredibly proud of my team and what we have accomplished," said Medina. "Now, our goal is to focus on our skills to improve on what we are lacking for our regional championship games.
"We are working very hard in practice to make history in La Salle, since no volleyball team has passed the first round at regionals. As captains of the team, me and Kiara Allieti are focused on helping the team achieve the right mindset to get us to the end at regionals."
It's the ILS girls volleyball program first back-to-back district title wins since 2015-2016. The Lady Royal Lions will host the first round of the state Regional tournament on October 22nd. They'll play the loser of the District 16 championship game.
"This team is poised to make history and I wouldn't be surprised if they did," said AD Nick Fernandez. "They have a great core of players with a tremendous staff that could really make some noise during the regional playoffs."
In more good news, the ILS girls volleyball team Breast Cancer Awareness fundraiser is just $325 away from its goal of $1,000! The team has already raised $675 for the foundation and is looking for more help. Check out the website for more information: https://giving.side-out.org/active-campaigns