Inside ILS RB Jarrod Carr's Dominance Through Two Games
ILS head football coach Helder Valle recalls junior Jarrod Carr lacking confidence when running the ball while at Miami Beach high last year. But two games into the 2020 season, one would be quick to assume that Carr has been torching defenses all his life.
Carr gained 232 rushing yards and two touchdowns on 28 carries in last Friday's 34-32 victory over Westminster Academy. So far this season, he has totaled 320 rushing yards and three touchdowns this season on 44 carries, averaging 7.3 yards per attempt.
Coach Valle saw the potential and talent in Carr from the beginning of training camp, but it was his approach and mindset that was lacking. Through time, however, Valle says Carr has bought into the program and understands what it takes to be successful.
"It was a culture shock to him, not in a negative way, but I think he looked forward to the challenge of having structured weight room sessions, having to work out every day and having coaches hold players accountable," Valle said. "It's something that he has really thrived on."
La Salle (FL) 22' RB Jarrod Carr

Carr rushed for 223 yards on 23 carries and scored 2 TDs against Westminster Academy. pic.twitter.com/6YmHvPwjqe

— Rising Stars (@JerryRecruiting) October 18, 2020
With big shoes to fill, Carr has mirrored statistics close to those of Deondre Dozier, who garnered 1863 rushing yards through four years at ILS. Similar to what Dozier worked towards, Carr looks to make a name for himself as one of the best players in Miami.
"My top goal for this season is to be one of the top rushers in our district," Carr said.
Carr is on pace for 1,120 rushing yards this season, which would be the most at ILS since Draquan Jones rushed for 1,089 yards in 2016. The 5-foot-8 running back credits coach Valle's dedication to the football program and the efforts of the offensive line for helping him excel.
"The offensive line has gotten down and dirty to make sure the holes I need are there," Carr said.
While COVID-19 shutdowns impacted many negatively, Carr says the free time gave him a positive effect, as he was able to train with former Canadian Football League running back Paris Cotton. At 5-foot-8, Cotton is also undersized but was able to rush for 629 yards and four touchdowns from 2014 to 2015 with the Winnipeg Blue Bombers.
Carr is excited for what his future holds at LaSalle, as he looks to rack up more yards and touchdowns while furthering his education.
About the Writer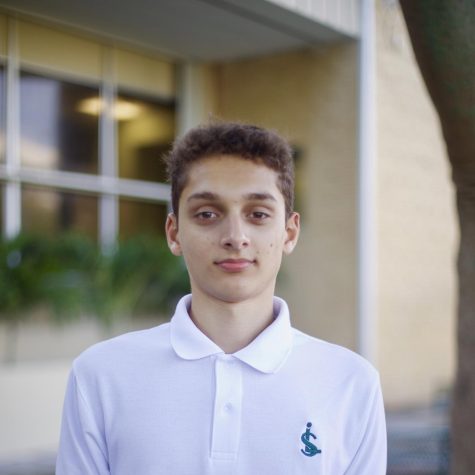 Anthony Yero, Co-Editor-in-Chief



Anthony Yero is a senior at ILS and is enrolled in Journalism 3. Anthony enjoys covering the Sports beat for the "Royal Courier" and looks forward to a career in journalism.