UM Visits Virtually
On October 23, the University of Miami (UM) visited La Salle's juniors and seniors via Zoom. Much like the FIU presentation, it was well received.
I was also interested in attending, so I could learn what UM was all about. I also interviewed some of my fellow juniors to see what their thoughts on the presentation were.
According to junior Agustina Coretti, she "honestly learned a lot about UM" because of the visit. The university also gave a very detailed explanation of their programs and the admission process itself.
"I really liked when they asked everybody what field we were interesting in studying, because it showed that they were genuinely interested in us," she said. They also offered a Q&A, so the students attending could ask questions about themselves, specifically.
"[The visits] are very helpful and might help [ILS students] find their dream school," Coretti finished.
"These presentations… are very useful in helping to decide what possible schools to apply to next year" said Amber-Marie Carpintero, another junior at ILS.
"The UM representative was very and responsive throughout the entire event" Carpintero also said. She was overall happy with the presentation and recommends that juniors should attend as many as they can.
It's true that the presentation received a very positive response from all the juniors I interviewed.
Mia Castellon admits that "UM did a great job of handling it." For her, it cleared up the admissions process, which is something she did not entirely understand about the university before they came to visit.
Personally, after attending both UM and FIU's visits, I will definitely be attending another virtual college visit. Of course it would be optimal to have these done in person, but considering the current situation, this is an excellent alternative. I agree with the other juniors that it was well handled and a lot of beneficial information was given.
If you're a junior or senior, you can sign up for the next college visit on Naviance. Be on the lookout for emails from guidance with dates and times.
About the Writer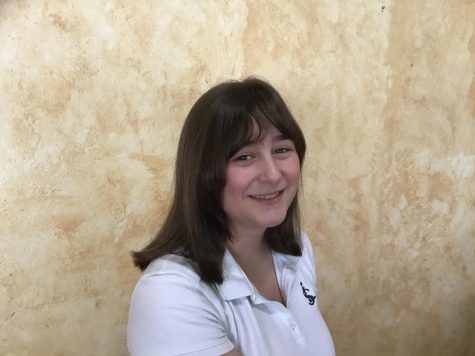 Gabriela Danger, Writer
Gabriela Danger is a junior at ILS this year, and is enrolled in Journalism 1. Besides writing, Gabriela enjoys nature and photography.