A COVID Safe Halloween
It is a given that this Halloween will be different than any one before it. However, that doesn't mean it can't be fun. I've asked a few juniors at ILS to tell me what their Halloween plans are, and what it is they wish they could still do.
Junior Catalina Lujan plans to go over to a friends house to watch Halloween movies together. They'll "sleepover… and all dress up in their costumes" after.
"To stay safe, we have all been quarantining… to assure we are healthy and haven't been exposed," Lujan said. She and her friends worked together to make sure they could all have an enjoyable holiday.
Lujan remarks that if the virus wasn't happening, she'd probably be at a big party with all her friends. She misses being able to get all dressed up and "see all my friends in their costumes."
Junior Sophia Hidalgo also misses what a normal Halloween would entail. She commented that if COVID wasn't happening, she would "probably go to a friend's house to watch movies and go out."
What she misses the most is being able to get together in large groups and walk around together.
Personally, I am doing something similar to Lujan. I will be going over to see a few friends, just to hang out. Maybe we will take pictures and watch movies. I'm not really a big party type of person, but I will say I do miss having that option, and all the traditional Halloween options, available to me. Either way, Halloween can still be fun as long as it can be celebrated safely.
If you plan to go out this Halloween, make sure you wear a mask! Try to stay away from large groups and not lose your party. Remember, we are in a worldwide pandemic, so try to be mindful of that this Halloween and holiday season. Have a happy (and safe) Halloween!
About the Writer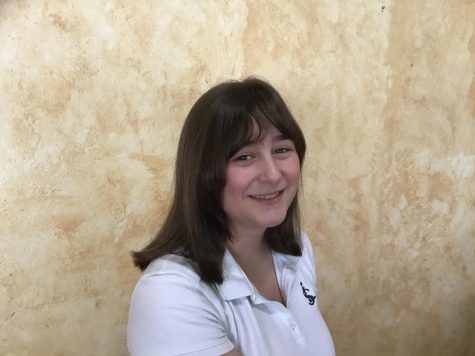 Gabriela Danger, Writer
Gabriela Danger is a junior at ILS this year, and is enrolled in Journalism 1. Besides writing, Gabriela enjoys nature and photography.