Last Minute Costume Ideas
If you waited last minute to put a Halloween costume together, it doesn't been it can't be good. Whether you're looking for something simple you can make from your closet, something super creative, or even a quick costume for Zoom.
Minnie Mouse is simple cute and easy, if you have a red polka-dog shirt and you add on some mouse ears and you have a simple costume in less then 10 minutes.
A very popular trend this year are the ghost trend, where you basically put a bed sheet over your head and take pictures in random places. Since is this such a trend right now it would work perfectly, get a bed sheet and cut holes, in the place of your eyes. This won't take you more than 5 minutes.
You can never go wrong with dressing like another century, where all neon clothes and there you have it your an '80s person. Girls can add some accessories, a head band, leg warmers some glasses. Boys can wear a hat, glasses colorful socks.
Velma Dinkley from Scooby-Doo, wear a orange top, red skirt , add some red shoes and orange socks, to make it more in depth add some glasses and a magnifying glass. A simple costume for Boys can be Shaggy from Scooby-Doo, wear a green shirt and a pair of khakis. This is a perfect yet very simple costume.
I hope I was able to give some ideas and make your costume process easier for you, remember to stay safe and maintain social distancing.
About the Writer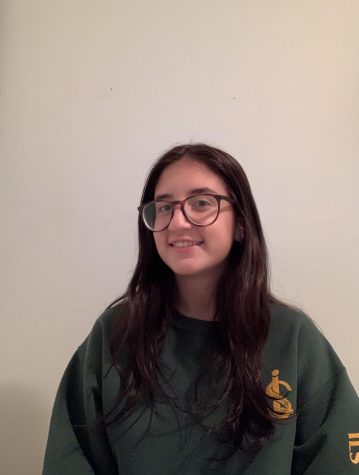 Alexandra Soler, Writer
Alexandra Soler is a senior at ILS this year and is enrolled in Journalism 1. Alexandra enjoys writing about current events, and works with the Guatemala Maya.