What You Can Do For Wishbone
Throughout the month of November, ILS students are encouraged to participate in the Wishbone Project. This year, due to the impact of Covid-19, the project will be a little different. This is due to the social distancing measures being taken by the groups that are involved in Wishbone.
"Wishbone is complicated this year by COVID-19," said NHS moderator Ms. Ana Garcia. "St Mary's cannot receive boxes of food to distribute and San Juan Bosco cannot have the families gather to receive the family boxes ILS students usually delivered to them. We also cannot have ILS students deliver boxes, at all.
"So, instead, we are going to help stock San Juan Bosco's pantry with staple food items that they can distribute to families as they need. That is the food that many of you already brought as part of the Homecoming Spirit point competition."
The food items for the pantry are the same ones that were donated by students during the Homecoming parade this past Saturday. So far, ILS has collected about 2,200 pounds of rice, flour, beans, and canned meats.
"I think it's good to help the less fortunate," said junior Katrina Diaz-Balart.
If a student donates, they will receive two service hours. If they bring a $20 gift card in addition to their food donation, they will receive an extra hour. Donations are still being accepted until Thursday morning.
To donate, students must write their name and grade level on a paper and attach it to the bag containing their donation. They can then take their donation to the stage. For a list of items to donate, check the Wishbone app.
On Thursday, the boxes will be delivered to San Juan Bosco.
Later this month, Wishbone will be collecting money and food store gift cards for St. Mary's and San Juan Bosco.
"I think since it's one of ILS's most well-known service projects, a lot of us should try and participate because it is for a good cause we can all get behind," said junior Gabriela Danger.
About the Writer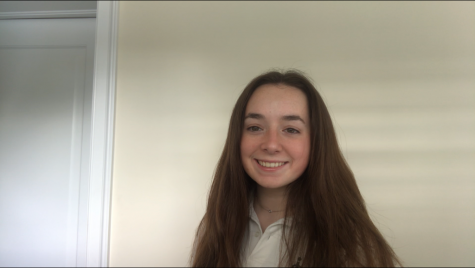 Mia Castellon, Writer
Mia Castellon is a junior at ILS this year and is enrolled in Journalism 1. She loves art and photography.