ILS Sports Hall Of Fame Inducts New Class Virtually
The Immaculata-LaSalle Sports Hall of Fame recently celebrated their 10th anniversary, but instead of gathering to eat great food and reminiscing on the past in person, the ceremony was held virtually.
This year's induction ceremony was dedicated to class of 1979 athlete Kenny Lambert, who attended every single Hall of Fame since its conception and passed away a few months ago.
"He will always be in our memory, our hearts and a proud Royal," said former ILS Athletic Director Chris Crotty.
The list of inductees spans over five decades and ranges through a number of different sports at ILS.
Those inducted included:
Athlete: Gustavo Perez Firmat, a 1967 graduate who played running back at ILS. Coach Van Parsons, who was the head football coach at LaSalle said he did "a tremendous job" as a ball carrier. He was a Professor in the Humanities at Columbia University and wrote a number of books including Bilingual Blues, The Havana Habit and Next Year in Cuba, a memoir of his life at home and in exile. In 1995, GPF was named Duke University Scholar/Teacher of the Year. He is currently retired and lives in North Carolina with his family.
Brother Andres Award: Bertica Palacio, a member of the class of 1968 and the recipient of the Brother Andres Award for distinguished and meritorious service, she was the Homecoming Queen and was in the Spanish club that was set up by Brother Andres.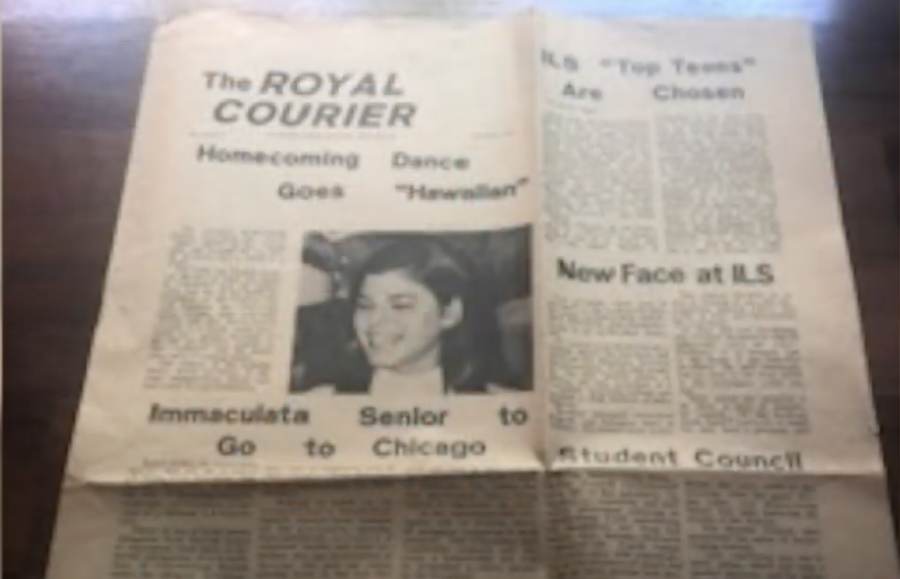 Athlete: The Late Bob McSwiggan, a 1968 graduate, he was a three-sport athlete — football, baseball and basketball — and was referred to as one of the better quarterbacks that coach Van Parsons coached. McSwiggan's daughter, Tara Jackson, accepted the award and left this message: "Make sure you tell my dad that he taught me how to fish, how to look at the porpoises. I miss him well."
A class act, McSwiggan's father used to drive around the campus and give coach Parsons an envelope for the kids to afford clothing or food.
"A great family, a great tradition, a great player," said coach Carmen Grosso. "I never met him, but I wish I had the opportunity to meet him."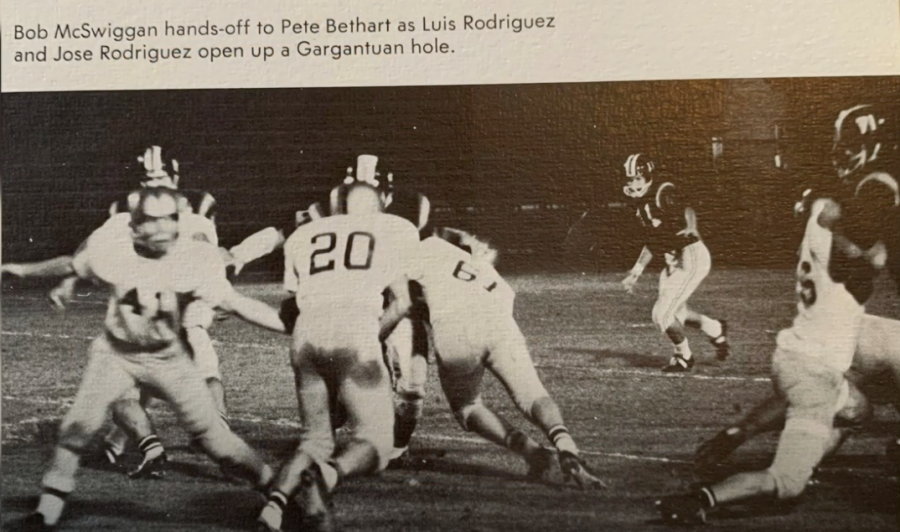 Athlete: Henry Castellanos, a member of the class of 1969, he played basketball and was a coach at ILS. He transferred from Miami Senior High school and spent two years at LaSalle.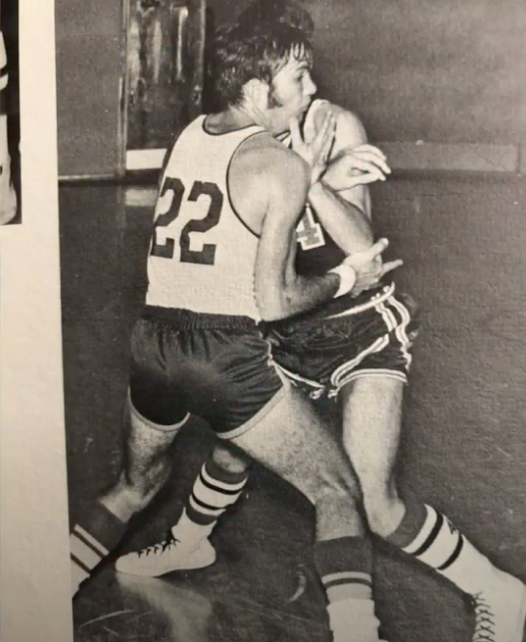 Athlete: Mariano Corral, a 1971 graduate, he was a three-sport athlete — football, cross country and baseball. He received a bachelor's at Louisiana State University and later took a course on Golf Course Design at Harvard University. He was one of the first Cuban-Americans to design a golf course.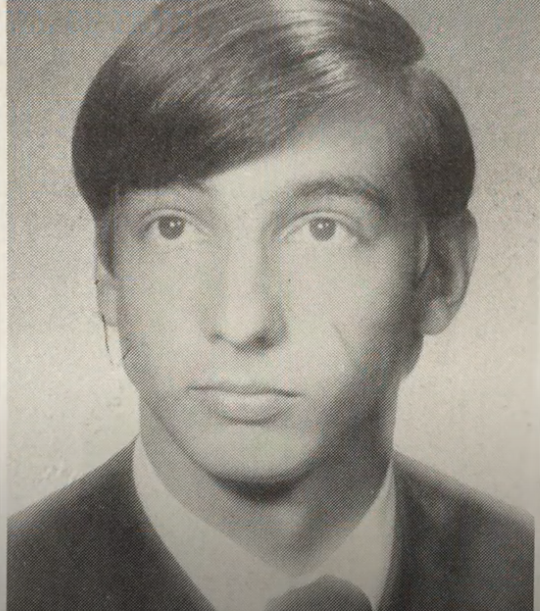 Athlete: Octavio Solis, a 1976 graduate, he played in the secondary for the football team. Coach Grosso recalls Solis being undersized and underweight but says that he held his own and played with heart. Solis was a five-year military veteran in the Navy and is the lieutenant for the Coconut Grove Fire Department.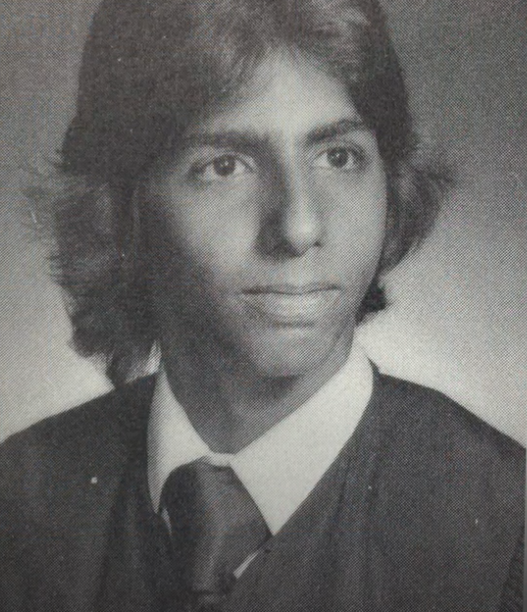 Athlete: Carlos Halley, a member of the class of 1976, he was an offensive lineman for the football team and a track and field athlete. He grew up to be a successful banker in the Miami community.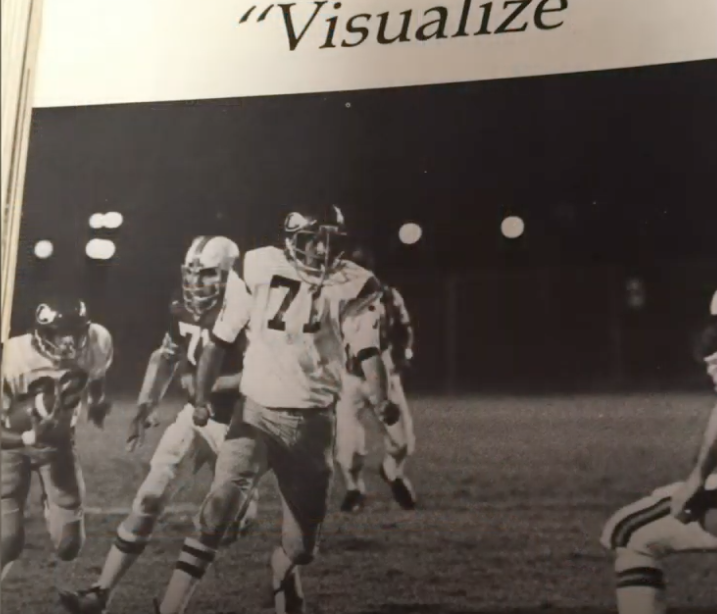 Athlete: Eloy Montesino, a 1978 graduate, he transferred from Miami Senior High and was a successful football player under coach Grosso.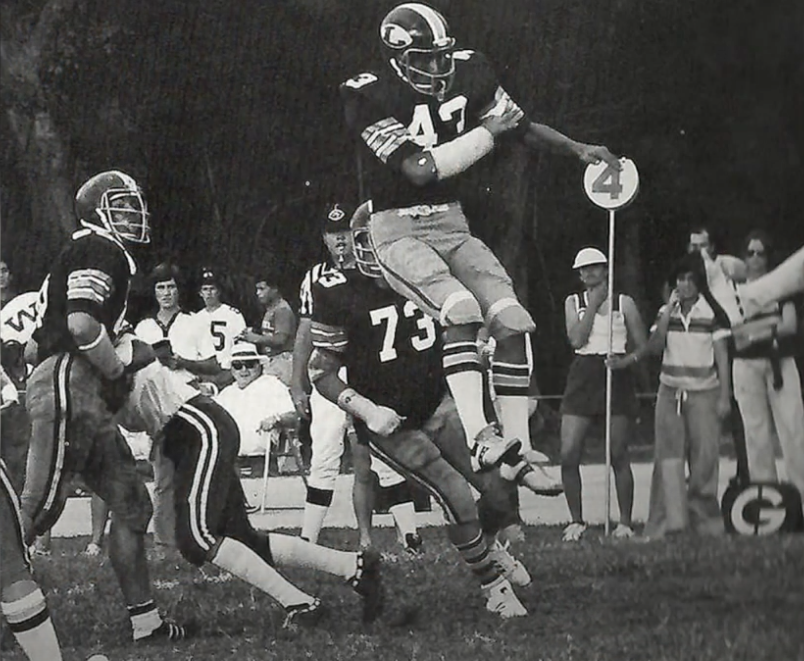 Athlete: Carolyn Santuoso, a 2005 graduate, she was a three-sport star in cross country, soccer and track and field. She was a leader on the cross country team and a three-year captain on the soccer team, which was the first to win a district title at ILS. She went on to play college soccer at Catholic University, but soon moved on from the sport due to her rigorous academic studies. She ultimately received a degree in nursing at the University of Miami and has spent the last 10 years as a nurse. She currently resides in Charlotte County, Florida, with her daughter Brooke Olivia Santuoso Elky.
"Carolyn represents the best of ILS," said Crotty. "A fiery competitor, a great student with great spirit and pride in whatever she does. She has a little temper, which good athletes have. She has a chip on her shoulder and she carries that with pride so that it motivates her through her endeavors as a nurse, as a former student-athlete and as she will see as a parent."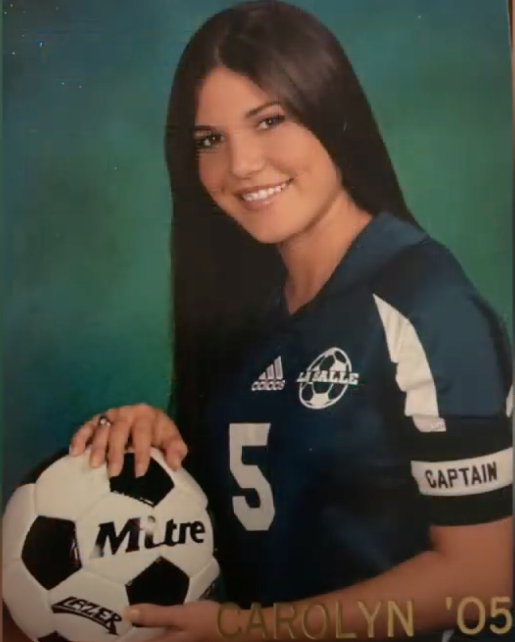 Athlete: Sam Miller IV, a member of the class of 2010, he's possibly one of the best athletes in Immaculata-LaSalle history. Even as a freshman, he was highly touted and sought after by many in the Miami and South Florida community. He played a plethora of positions on the ILS football team on both offense and defense and was a member of the Miami Herald All-Dade first-team as a freshman – the lone freshman to be chosen, junior and senior. Also as a senior, Miller was named to the 2009 Florida Sports Writers Association Class 2B All-State Second-Team Defense.
He was a top guard on the basketball team and a three-time Miami Herald Class 4A-1A All-Dade Basketball honoree, earning second-team status in 2009 and 2010 and honorable mention in 2008.
"He was the epitome of competitiveness," said Crotty. "Whenever coach Trimmer and I turned on the lights on Friday night, all we did for four years was say to ourselves 'it's pookie time' because when those lights on the football field turned on, so did Sam Miller IV."
Miller went on to play college football at FIU, where he was a three-year starter and ultimately played one season in the NFL for the Buffalo Bills.
Miller is one of the first athletes to ever be inducted in their first year of eligibility, which is 10 years later.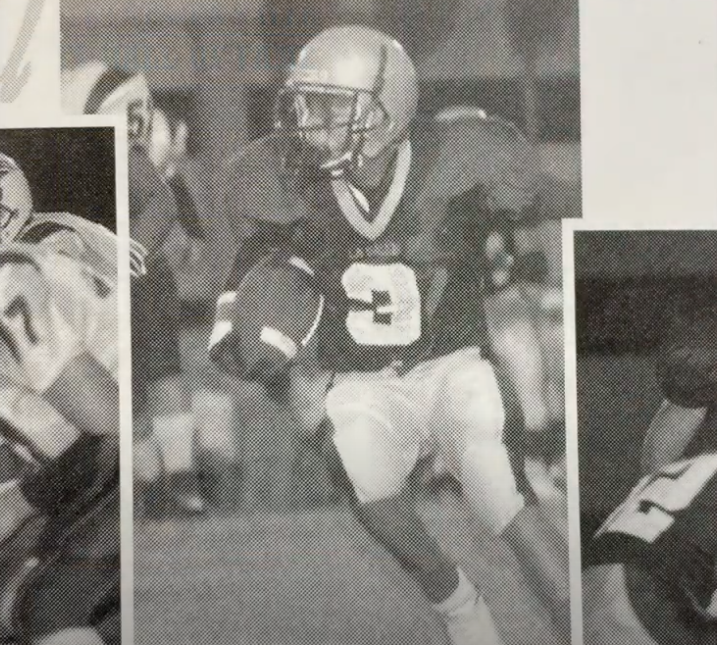 Coach: William Trimmer, became the football coach in 2001 and retired in 2015, which made his 14-year tenure the longest from a football coach in ILS history. His career at LaSalle also makes him the third longest-tenured head coach in Miami-Dade County history.
"He did it with honor and he did it with hard work and dedication," said Crotty. "He wanted to win more than anyone and he would take care of the details. He always used to say 'the devil was in the details'."
"Coach Trimmer was the first one here for practice and the last one to leave practice. Every Saturday morning, he would have Saturday pregame for the next week at 7:00 a.m. or 8:00 a.m., and when his coaches showed up late he would let them know it."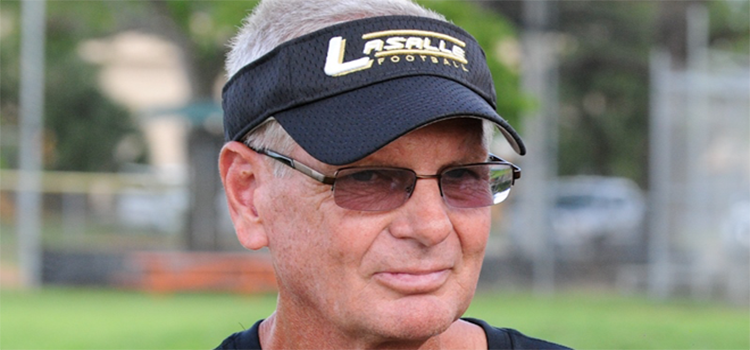 Coach: Chris Crotty, who coached five sports: boys basketball, girls basketball, softball, cross country and track and field. He's also an educator, serving as a history teacher at ILS.
Coach Crotty has been a part of the Immaculata-La Salle family since the 1990s and his guidance and leadership within the Athletic Department helped elevate ILS's programs across the board. Under Coach Crotty's stewardship, ILS Athletics won more than 20 district championships, multiple Regional Championships and one State Championship.
While he was Athletic Director, Coach Crotty helped start or restart competitive sports and laid the ground work for the success of so many of the school's programs, including football, boys soccer and girls soccer.
Coach Crotty's focus always was the educational, physical and spiritual development of ILS student-athletes. He championed the student-athletes and led so many to pursue their dreams at both the college and professional levels.
"I think his major contribution [as Athletic Director] is that he was able to really keep the academics and sports close together and that's always been his goal," said cross country and track and field coach Eddie Cerdeiras. "Chris being an educator really [helped him] understand the value of the student-athlete."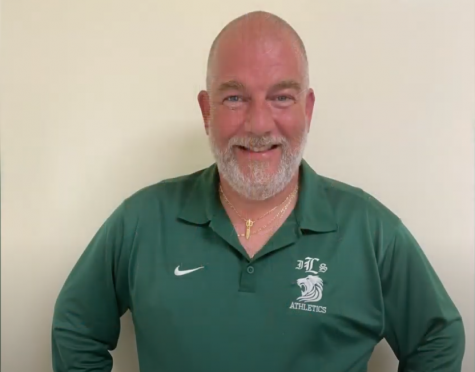 About the Writer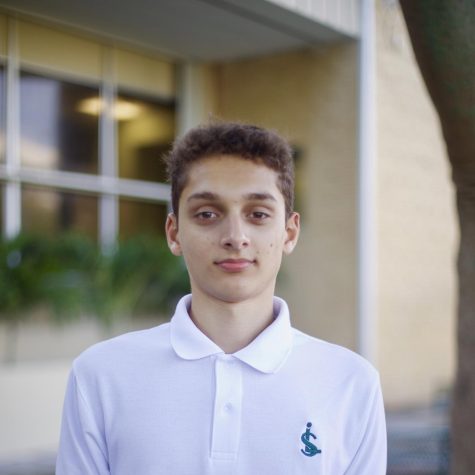 Anthony Yero, Co-Editor-in-Chief



Anthony Yero is a senior at ILS and is enrolled in Journalism 3. Anthony enjoys covering the Sports beat for the "Royal Courier" and looks forward to a career in journalism.