Behind-the-Scenes with SGA's Homecoming Prep
Last week was Homecoming week at ILS for both virtual and in-person students. SGA worked extremely hard to make sure everyone could enjoy this week no matter the circumstances and while following COVID-19 guidelines.
"One of our main focuses was definitely trying to include all students not just the students in hybrid but virtually as well," said senior Isabella Machado.
Class moderators and SGA had many meetings in order to make sure everything went smoothly and so everyone could feel comfortable following the rules of the pandemic. Homecoming Week is something every grade looks forward to, which had many students discouraged and worried that it wouldn't happen this year.
SGA wanted to make sure that the virtual students would be able to participate also and actually make them feel included.
"We planned for virtual by making sure all themes were easy to dress up for at home and also broadcasting every event via our school news and LTV. Also, incorporating the app, Tik Tok, made it easy for students to partake," said SGA President senior Charlize Ramos.
F block was a huge help for the virtual students to feel included. The grade skits were shown during F block on Wednesday which all turned out very well. SGA also used past knowledge on ways to make this week the best it could be.
"We used our knowledge of the spirit day we had not to long ago to help us plan it for those who are virtual," said senior Dominic Sorondo.
Color Wars was still able to happen thanks to everyone who packed the goody bags which included a packet of powder with their class color. SGA's biggest fear was students not going all out being stuck at home, but students did not let being virtual bring them down.
This is the Class of 2021's last homecoming and having had so many events cancelled already because of COVID-19, SGA really wanted to make sure it was special. Even though this is not our average school year SGA and class moderators put their all into planning and deserve a big round of applause and thank you.
About the Writer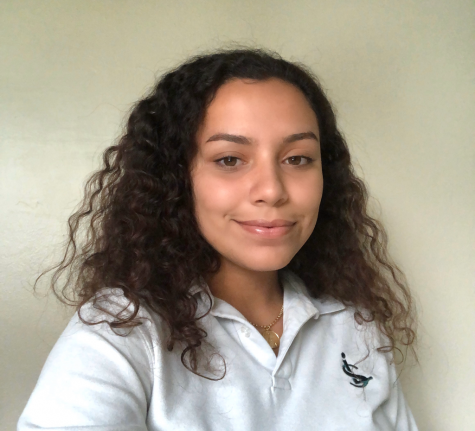 Lia Sarria, Writer



Lia Sarria is a senior at ILS this year and is enrolled in Journalism 2. Lia enjoys learning and writing about fashion and pop culture.