Royals rock Coral Shores, 43-0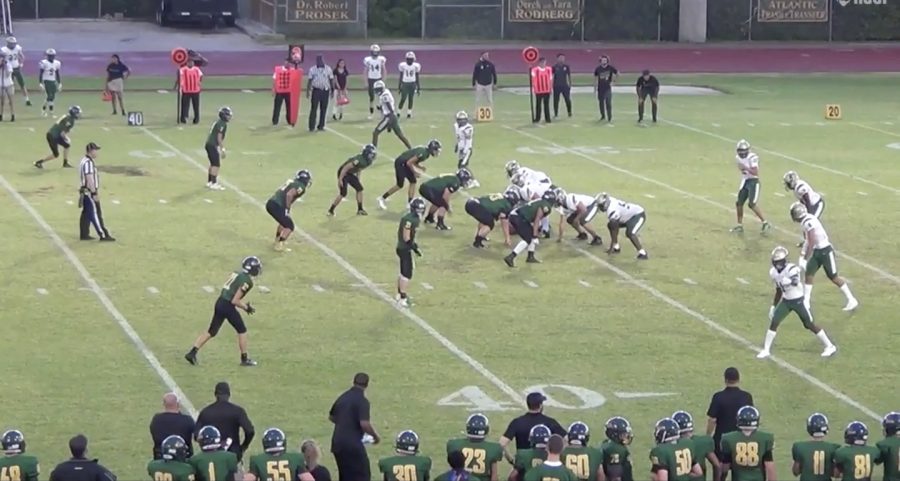 Tavernier, FL—The Immaculata-La Salle Royal Lions football team traveled to Tavernier, in the Florida Keys, and opened their 2019 season with a 43-0 win over the Coral Shores Hurricanes.
One week after overwhelming their preseason opponent Marathon High 49-0, the Royal Lions demonstrated that result wasn't a fluke, trouncing another high school from the Keys. The Royals held an 22-0 lead after the first quarter and never looked back.
The team was led by senior running back Deondre Dozier, who eclipsed the 100-yard rushing mark for the 10-straight game, a mark that goes back to 2017, his sophomore season. Dozier led all players with 169 rushing yards on six carries. He also scored two touchdowns, including one on a 65-yard run.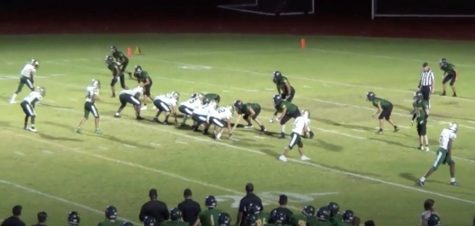 Senior quarterback Francis Coronado also had an impressive start to his season. Coronado threw for 144 yards, completing 14 of 25 passing attempts. Three of those completions went for touchdowns, setting a new single-game career high for the senior.
Two of the three touchdown passes were caught by senior receiver Andy Abreu, who finished with 79 yards receiving on six catches. Senior Zach Barrios caught three passes for 43 yards total and one touchdown.
The Royal Lions defense set forth another dominant effort. Senior defensive lineman Lafonso Ruffin powered his way to two sacks and one tackle, which added up to a staggering 29 yards lost for Coral Shores.
Senior linebackers Dominique Vidal and Jacques Calixte each registered four solo tackles, as did junior defensive end Ruslan Asher. Sophomore middle linebacker Eric Islami played an active game on the defensive end as well, picking up three solo tackles, an interception and a fumble recovery.
The last time the defense shut out two opponents in a row was 2009, when the Royals held both Archbishop Carroll and Doral Academy scoreless in back-to-back games.
Jude Servius, a sophomore running back, picked up 85 yards on five carries, including a 55-yard run late in the game that set up the Royals' final touchdown.
The ILS football program improved to 7-5 all-time versus Coral Shores. Next week, the Royals face off against Southern Football Conference rival Pinecrest School at home on Friday night.