LTV continues virtually and on-campus
Due to the effects of COVID-19, they're has been many changes for the Hybrid LTV students. But, as the show-biz cliche states, the show must go on, and LTV is still just as creative and entertaining as last year.
For those who do not know what LTV is, it's a 10-minute broadcast that plays everyday at 10:40am, made by students from TV Production 1, 2, 3 and 4 classes. It airs for the whole school to watch, hear important announcements and reminders, and be entertained by the different segments. This 10-minute broadcast is posted to YouTube on Immaculata-La Salle's channel.
The students all work extremely hard in trying to produce the best daily entertainment that captures the entire ILS community attention for everyone to enjoy.
During class, students are able to create segments and scripts, and they can film and edit. The class is taught by Mr. Tony Mendez and he has been teaching LTV for his third year.
"I want them [the students] to keep producing good stuff so we can have people watch it on LTV and people get something out of watching it," said Mr. Mendez, the TV Production teacher.
Now, Hybrid students have to follow the school covid guidelines in placed: staying six feet apart, mask on at all times (besides lunch), no interrupting classes, etc.
Students on campus are grouped with student who are both virtual and in person. TV Production students are allowed to film before or after school, during lunch or F Block. They are also allowed to edit during their TV production class or at home.
They are required to have their own supplies that they will only use and all equipment used has to be cleaned each day at the end of class.
Due to social distancing, most students have resorted to using Zoom to interview their classmates for segments. This has created a normal environment for the virtual students.
Even though this year has been tough, the Hybrid LTV students have given ILS many laughs during these unprecedented times.
About the Writer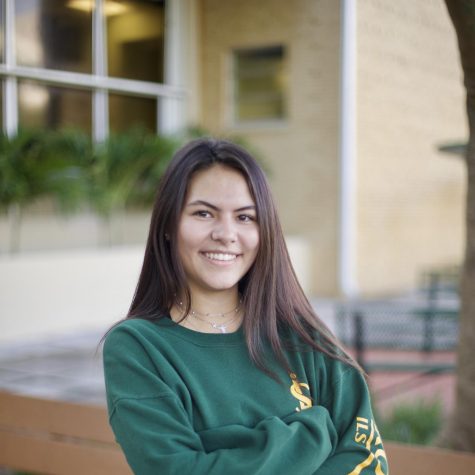 Bianca Sanz, Writer



Bianca Sanz is a senior at ILS this year and is enrolled in Journalism 2. Bianca enjoys fashion and videography. She also loves writing about entertainment.