Virtual College Visits
COVID-19 has changed our world, so college visits this year were through Zoom. It started October 6th and ended on Friday November 13th.
The colleges that were visited virtually by ILS students were: Florida International University, University of Miami, Florida State University, University of Florida, and Miami Dade Honors.
It's been tough for seniors to make a decision during COVID-19 since they can't personally visit the campus so seniors took this opportunity to ask questions they've had and learn about the college they want to attend.
The admissions counselor for the school gave a presentation about their application process and was able to answer students questions.
Senior class president Eugenia Gonzalez thinks virtual college visits are not ideal but it does help her get a sense of what the specific college will be like.
"I think college visits virtually is not ideal but it is helping me because it is clarifying some of the questions I have and that's how I am making my decision based off of the questions they have answered and experiences they have told me about," said Gonzalez.
Senior Bea Diez thinks the virtual college visits that were more helpful were the ones where alumni's were also present.
"I think I learned a lot from the virtual college visits especially the ones partially hosted by alumni, I think I'm able to get a feel for the college more than just browsing their website," said Diez.
Diez also attended virtual webinars for all schools she applied to which she thinks was helpful on making her final choice.
"I attended virtual webinars for all the schools that I'm applying to because I wanted to be able to learn a little more about each and ask specific questions. I attended the virtual webinars for UCLA, Notre Dame, UM, Northeastern, Villanova, Columbia, Georgetown, Wake Forest, UChicago, and Tufts," she said.
Although it's not ideal to visit college virtually seniors are thankful for the ones that took their time to answer their questions.
About the Writer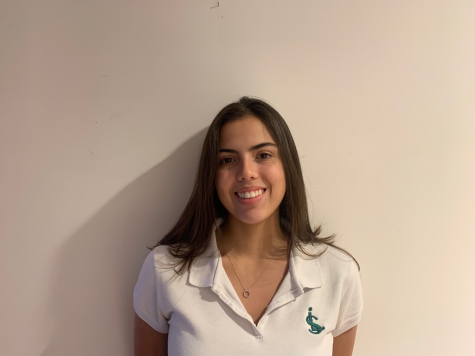 Marjorie Amaral, Editor



Marjorie Amaral is a senior at ILS this year and is enrolled in Journalism 3. Marjorie enjoys covering the Entertainment beat and Campus Life.