Swim Team Ends Great Season at States
The ILS Boy's Swim Team traveled to Stuart for their State Championship meets on November 14th ending their short, but successful season. 
The team placed within the top 20 in their events. Senior Yohance Forde qualified for finals and finished in 15th place in the 100 butterfly. Sophomore Pablo Lopez also qualified for finals in the 100-backstroke, finishing in 11th place and also finished in 17th in the 200 IM. Senior Pedro Beron Vera finished in 19th place in the 100 butterfly and 20th in the 500 freestyle. 
"The boys making to back to back state meets, despite the odds against them is an amazing achievement. It really speaks to the dedication the athletes have," said Athletic Director, Coach Nick Fernandez.
The boys barely had a season this year and were still able to be successful with the little practice time. They pushed themselves this year and truly earned their success this year. 
"The biggest goal I had for the team is just to do our best and not give up and I think we've done a great job pushing it. We aren't the biggest school with only 12 people boys and girls but we do our best and definitely have the most heart," said senior Yohance Forde. 
This mentality and perseverance is truly what sets apart our sports teams from any other. Our teams always shoot for the stars and work hard to achieve their goals. 
Congratulations to the Boy's Swim Team for an amazing season despite the circumstances they were under. Hopefully they'll get a fuller season next year and will be able to improve even more than they already have.
Go Royals! 
About the Contributor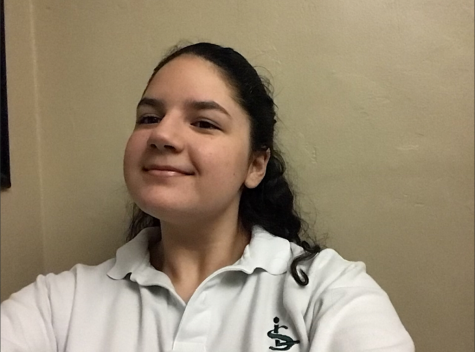 Victoria Betancourt, Writer



Victoria Betancourt is a junior at ILS this year and is enrolled in Journalism 2. Victoria is an ILS cheerleader and enjoys covering the Entertainment section for the Royal Courier.