The Great Thanksgiving Debate: Main Course v. Sides
While some families engage in heated debates over politics, sports, or celebrity gossip, one argument seems to arise in many homes on Thanksgiving: side dishes vs. the main course being the best part of a Thanksgiving meal. 
This topic seems trivial when remembering what Thanksgiving is truly about— giving thanks. However, feasting on turkey, green beans, sweet potato, mac & cheese, and so many other dishes is an event that occurs once a year, and sometimes brings forth strong opinions. 
When asked to share her opinion on the matter, senior Sofia Farres said "I love ALL food on Thanksgiving." Farres hinted at preferring her mother's turkey, but followed that statement with, "but the sides are also so intense and good." 
On the other hand, my family treats side dishes as the main focus. Our guests eat the turkey, but we usually indulge in not-so-typical Thanksgiving foods such as my famous truffle mac and cheese. 
One thing that the Farres and Fernández family can agree on is the importance of tradition.
Farres shared, "I make it [cinnamon pie] to mark the start of Christmas." My family's tradition is beginning Thanksgiving morning watching the Macy's Thanksgiving Day Parade together. 
Lighthearted debates on which element of the Thanksgiving meal is the best can be fun, but remembering the beauty of tradition, sharing a meal as a family, and being thankful is what the day is all about! 
About the Writer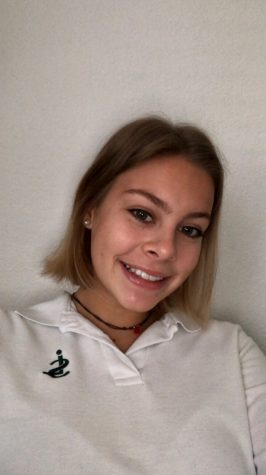 Lauren Fernández, Writer
Lauren Fernández is a senior at ILS this year and is enrolled in Journalism 1. Lauren enjoys reading and writing, and looks forward to contributing to the "Royal Courier."