Girls Volleyball defeats iMater in straight sets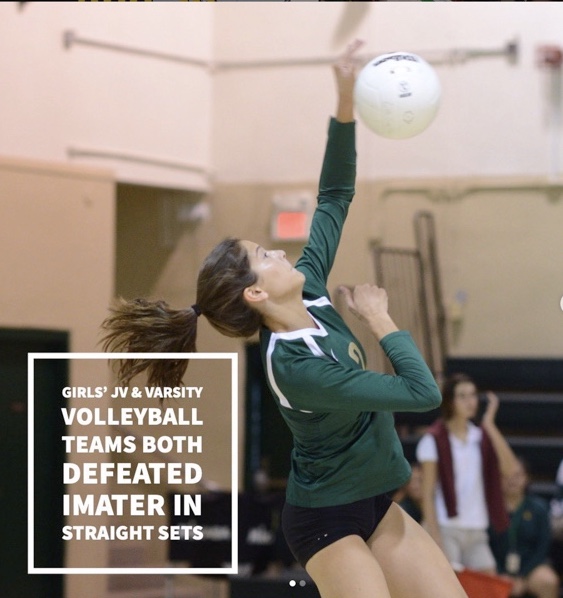 Last week, the ILS girls volleyball teams defeated district opponent iMater Charter in straight sets. It was a dominant start to the home schedule for the Lady Royals as neither the varsity nor the JV dropped a single match to the Knights.
The junior varsity team got things going last Tuesday, making short work of their iMater counterparts. JV won both sets, 25-13 and 25-9.
Sophomore Sophia Moreno-Bo lead the way with seven serving aces and five assists. Sophomore Daniella Fernandez registered six aces.
Varsity took the court shortly thereafter and continued the dominance. Senior Andrea Fonte lead the all players with 10 kills in the match.
Senior captain Mikayla Sanchez-Torrelio added seven kills. Senior Isabella Falero notched a game-high 10 assists, as well as seven aces, three digs and two kills in the match. Senior Madeline Canata finished the match with six kills.
The varsity team improved its record to 2-1 on the season. Next up for the girls volleyball team is another district match-up, this one against MAST Academy, on Thursday in the Key Biscayne Rec. center.