Harry Styles Treat People With Kindness Music Video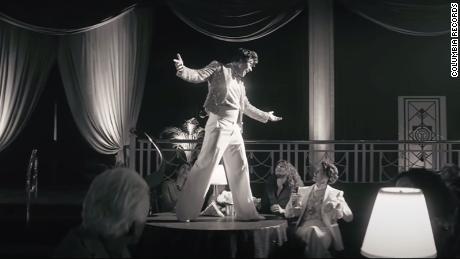 Treat people with kindness is a motto we should all live by but Harry Style's new music video for his song with the same name gives the motto a whole new meaning. Harry Styles started the new year off with a bang! 
The music video premiered on January 1 and was a major success. The video was made entirely in black and white and showed off his fun and cleverly choreographed dance moves. 
ILS sophomore Alessandra Merino said, "I liked how much work he put into it and you can see how into the dance he was." 
Senior Sofia Farres said, "I liked how creative and unique it was. It made me so happy and it went perfectly with the song."
Yet Harry Styles was not dancing alone. He was accompanied by Phoebe Waller-Bridge, who made all Harry Styles fan wish to be her.  The two had amazing chemistry and had a bunch of fun dancing together. 
Fans found his dancing surprising. 
"What's different is that usually Harry never does choreograph dances ever but for this music video the whole time he was dancing," said Merino.
Some fans even found the video more uplifting and fun.
"It was different because it was a bit more upbeat than usual," said Farres.
Fans loved the video and were surprised to see this new side of Harry. It gave us a happy and wild side to Harry that we don't usually see.
About the Writer
Olga Cortes, Writer
Olga Cortes is a sophomore at ILS this year and is enrolled in Journalism 1. Olga enjoys sports and is excited for another year in the ILS family.