Spider-Man 3 Movie Rumors
With "Spider-Man 3" being announced to the media, many rumors and statements have come out regarding the plot.
The production and cast have been filming in Atlanta but it is not confirmed if that's where the movie will be taking place. Set photos being released have shown that the movie will be during Christmas time and everyone's favorite ship M.J. (played by Zendaya Coleman) and Peter Parker (Tom Holland) will be returning in the new movie. Confirmed villains include: Electro (Jamie Foxx) and Dr. Octopus (Alfred Molina).
What's interesting about those villains is the fact that they were part of the other Spider-Man franchises. Sony Pictures released "Spider-Man" in 2002 with Tobey Maguire as the star. That movie was incredibly successful and resulted in two sequels, one of which saw Alfred Molina play Dr. Octopus in it.
In 2012, Sony reboot their Spider-Man franchise with the release of "The Amazing Spider-Man", which starred Andrew Garfield.  That movie also had a sequel and Jaime Foxx played his villain within that iteration of the franchise.
Sony and Marvel (owned by Disney) eventually made a deal to bring the Spider-Man character into the MCU (Marvel Cinematic Universe). That happened in "Captain American: Civil War" (2016) and continued in "Spider-Man: Homecoming" (2017). Tom Holland plays Peter Parker in the MCU.
Garfield and Maguire coming back confirms the idea of the "spider-verse" coming into the MCU, which has many people excited to see how it will turn out.
The spider-verse is the idea of having different Spider-Man's from different, alternate universes come together and work with each other in order to defeat their villains. This is something shown in the incredibly successful "Spider-Man: Into the Spider-Verse" animated film from 2018. In that movie, ILS's own Mrs. Calleros played a cameo role.
"I am extremely excited to see how all three spider-mans can come together in one movie and use their different personalities," said Senior Dominic Sorondo while being asked about the spider-verse.
Gwen Stacy (played by Emma Roberts in the movies starring Andrew Garfield) has not been confirmed to come back, but Mary Jane Watson (played by Kirsten Dunst in the Tobey Maguire films) has been. Stacy dying the in the last Amazing Spider-man has fans speculating that is probably why she won't be featured in the film.
"I have always loved the relationships the different Spider-Man's have had with their girlfriends which makes me even more excited than I was before now knowing two of them will be featured in the movie," said Senior Sofia Mendoza.
With the little amount of information we have on this new movie fans are still giving positive feedback knowing it will be an incredible movie. The initial release date is December 17, 2021 as of now. 
About the Writer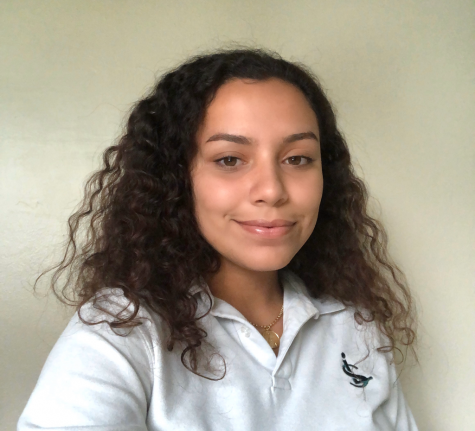 Lia Sarria, Writer



Lia Sarria is a senior at ILS this year and is enrolled in Journalism 2. Lia enjoys learning and writing about fashion and pop culture.