What Has Changed Since President Biden Entered the White House?
Following the Inauguration, the new president, Joe Biden, has already started making executive changes, reversing changes made during the Trump presidency.
On Day 1 of his presidency, President Biden made the following executive decisions:
– A memorandum stopping the approval of anything passed at the end of the Trump presidency.
– Rejoining the Paris Agreement for climate change.
– Promoting racial equity.
– Ending the ban on people from majority-Muslim countries entering the U.S.
– Requiring people to wear masks on federal property.
– Organizing a response to COVID-19.
– Addressing immigration enforcement policies.
– Getting rid of certain restrictions on federal agencies.
– Including undocumented immigrants in the census.
– Canceling the plan for the Keystone XL pipeline.
– Prohibiting discrimination because of gender identity.
– Improving review process in the Office of Budget and Management.
– Requiring people appointed by the government to sign an ethics pledge.
– Pulling funding from the border wall.
– Freezing student loans.
– Blocking deportation of Liberian refugees.
– Reviving DACA, preventing children from deportation.
To view what President Biden changed on the days following his first day, visit here.
Biden's changes regarding climate change, immigration, and COVID-19 are in favor of prioritizing the planet and people over financial gain. Through these changes, the U.S. can become more peaceful and safe.
"I think Biden has done exactly what he said and that I am excited for the future," said Katrina Diaz-Balart, a student at ILS.
"I'm happy that he stopped the construction of the border wall, started making a covid plan, and that he's taking action for the environment," said Maria Meyer, junior at ILS.
"I'm glad he's implementing environmental protections and finally trying to slow COVID," said Gabriela Danger, an ILS student.
About the Writer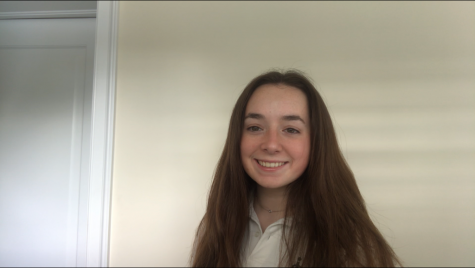 Mia Castellon, Writer
Mia Castellon is a junior at ILS this year and is enrolled in Journalism 1. She loves art and photography.