College Board Changes to SAT and AP Test
As we all adapt to today's new realities, colleges and College Board have been making changes to adapt with them. These changes are being made to SAT tests and AP Exams.
 College Board will no longer be offering SAT Subject Tests™ in the U.S. Students currently registered for an upcoming Subject Test will automatically have their registration canceled and fees refunded.
Colleges will decide whether and how to consider students' Subject Test scores. Students should check colleges' websites for the most up-to-date information on their application policies.
They are also going to discontinue the optional SAT Essay after the June 2021 administration. Students who are currently registered, or plan to register, for an upcoming SAT with Essay will still be able to test through the June 2021 administration. Students who prefer to cancel the optional Essay portion of their SAT can do so in their online  account, with no change fees, until the registration deadline.
After June 2021, the Essay will only be available in states where it's required as part of SAT School Day  administrations. Students scheduled to take the SAT on a school day should check with their school about whether the Essay will be included.
AP exams can now be administered in schools if health and safety conditions allow. If a school is closed or coronavirus-related risks prevent a student from testing at a school, the AP coordinator will be able to authorize a full-length digital contingency exam that can be taken at home. More information will be available in early 2021. If a student decides not to test or to cancel their exams, there are no fees.
There are AP Daily videos now available in AP Classroom that cover content and skills in every course and can be paired with practice questions to identify student misunderstandings. These can help students and teachers direct time in preparing for specific areas of the test. 
 AP Exams have become more available widespread, this means the SAT Subject Tests are no longer necessary for students to show what they know. Apart from the essay component of the SAT, students can show their abilities through their college essay and other opportunities. 
"I think that these changes were good because it doesn't take away from students being able to show their abilities since they have other opportunities to do so in their college applications," says senior, Melanie Remond. 
These changes have been made to adapt to the world's new reality while also helping reduce the demand on students and the juniors appreciate this. 
"Knowing that colleges and College Board understand the struggles and difficulties that come with applying to college now and are trying to help is comforting especially by taking away some stress that comes with testing," says junior, Nayla Andre. 
About the Writer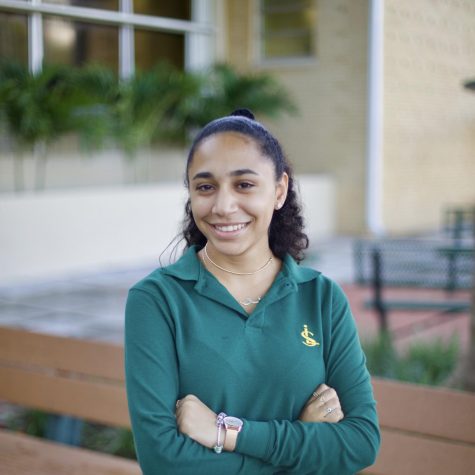 Noor Andre, Editor



Noor is a senior at ILS this year and is enrolled in Journalism 2. Noor enjoys creating content for both the ILS tv broadcast, LTV and the ILS newspaper, the Royal Courier. In journalism, she enjoys...