SGA Has a Busy Week with Open Forum and Salesian Family Night!
On Tuesday, January 26th SGA hosted their first ever official open forum, with members of the Executive Board ready to answer the questions of their peers. 
The SGA Executive Board members believed that in order for Student Government to govern more efficiently, the traditional class meetings needed to be altered. In order to replace this idea, they decided that hosting an open forum in the SLC would be an incredibly effective idea. 
Students were able to submit their questions beforehand and they could also go to the SLC if they were in person or join a Zoom call if they were virtual in order to ask their questions live. 
"Considering it was the first time it was ever done, I believe it was a success," said SGA President Charlize Ramos. "We had a lot of questions and will be able to present them to admin at a meeting this week. It is definitely the first of many and will hopefully help students voice their concerns," she continued. 
SGA Executive Board really feels that the effort was incredibly productive and they are excited to be able to meet with administration and continue to fight for what the students want to implement at ILS. 
"Students that attended voiced their concerns and we helped them either find a solution or they helped us formulate one. We acquired a greater insight into the various concerns of the student body, whether it was related to the cohorts or having dairy-free options to feast on during lunchtime," said SGA Vice President Andrés Marques.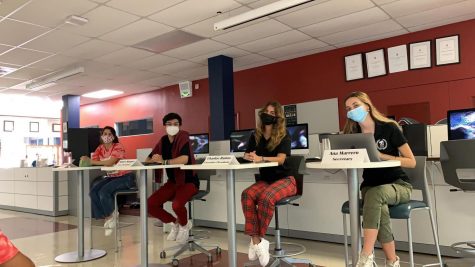 The fun didn't end there for SGA this past week! On Thursday, January 28th SGA and Peer Ministers attended a Salesian Family Night where they got to bond as a group and enjoy a night of prayer and games together. 
"I think what I most enjoyed of attending Salesian Family night is that I finally felt things were back to normal with my SGA family. We hadn't really all been together as a whole and it felt so special that we were all able to see each other safely," said Junior Class Secretary Alyssa Vega. 
They took part in many activities, such as playing games, creating art, and adoring Jesus in the Blessed Sacrament.  
"It was an amazing experience. I'm really glad it was able to happen in person, especially since I hadn't been in adoration in so long. Throughout the night, we followed the Don Bosco oratory model of home, school, church and playground," said Senior Class President Eugenia Gonzalez. 
"We did a lot of games that I had never played before and just being able to interact with others and being in a creative space was incredibly special. It was a small group of people, but it was very significant and meaningful," she continued. 
Those in attendance had an amazing time at the event and feel that it helped them grow as leaders. 
"I think that we as SGA are proving that no matter what happens, we will still all work together as a family and be leaders for the whole school," said Vega. 
SGA will continue to host open forums throughout the year, and they are confident that the Salesian Family Night provided them with the energy and motivation they need to continue to make this year a great one despite the circumstances.
About the Writer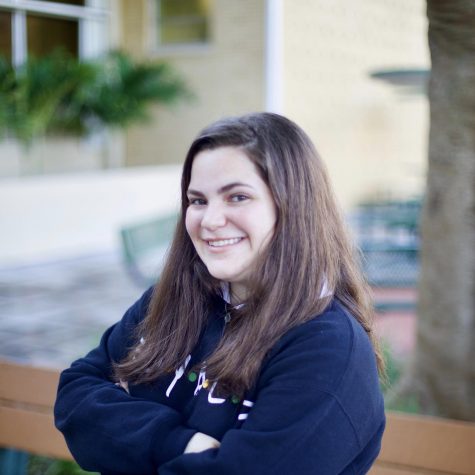 Sofia Farres, Editor-in-Chief



Sofia Farres is a senior at ILS this year and is enrolled in Journalism 2. Sofia enjoys participating in ILS service clubs and student government and hopes to pursue journalism and film in the future.