St. Jude's Hospital Still Asking for Virtual Valentine's Day Cards
This year in the spirit of Valentine's Day, St. Jude's Hospital asked for people to fill our virtual Valentine's Day Cards to be able to surprise their patients with some kind and motivational messages. 
It is a lovely reminder for them that there are people out there who they don't even know who care about them and are cheering them on, praying for their recovery. 
When Junior Carlota Matos found out about this, she immediately shared it with the school in order to encourage the ILS family to participate in this lovely initiative. 
"What inspired me to share this with the school was the idea that it would reach more people and that would mean more cards for the kids," said Matos. "St. Jude is a very special place form my family and I, as well as for all the families that this hospital has touched. This was my small way to give back to the hospital that saved my cousins life."
Head of LTV, Mr. Mendez sent an email to the entire ILS family, including students, faculty, staff and parents with the link to create and send the Valentine's Day cards and spread some love to these kids. 
Senior Fernanda Valdez sent a card through the St. Jude website and she was extremely glad she did. She encouraged her peers to do the same. 
"Around the holidays especially, it's important to spread some extra love and joy in the world because these times can be extra difficult for people who are experiencing hardships, so I'm glad that as an ILS family we were able to spread some happiness to people who really need it," said Valdez. 
While Valentine's Day has already passed, you can still send a late Valentine's Day card to a child at St. Jude's Hospital and spread some more love even after the special day if you click here! 
About the Writer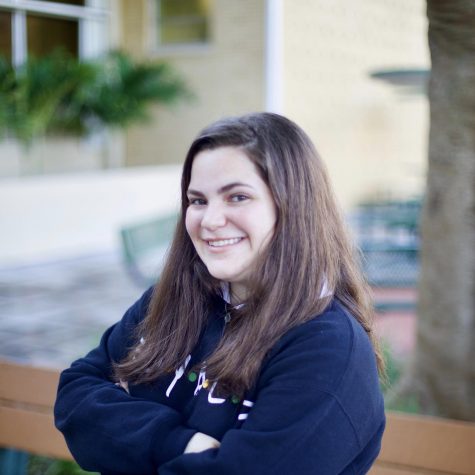 Sofia Farres, Editor-in-Chief



Sofia Farres is a senior at ILS this year and is enrolled in Journalism 2. Sofia enjoys participating in ILS service clubs and student government and hopes to pursue journalism and film in the future.