Planning an ILS Sports Senior Night
As sport seasons come to a close, teams celebrate the tradition of Senior Night. Typically, senior nights are held during the last home game of a season and celebrate the last home game seniors will play. 
In order to make the event as special as possible, younger teammates organize into groups in order to celebrate their designated senior. When the seniors are assigned, it's time to get creative and start working. Typically, each senior gets a gift basket and poster, among other things.
"Celebrating our seniors is one of the most important things we do here at ILS," said Athletic Director Nick Fernandez. "For many of them, Senior Night is the culmination of four years of hard work and dedication, and that needs to be celebrated."
On most Senior Nights, the seniors are celebrated either in a pre-game or half-time ceremony. The players/athletes are announced to the gathered crowd and their accolades are mentioned for all to hear. The seniors then pose for a picture with their family, Coach Fernandez, their sport's coaches and sometimes Sister Kim.
"Planning a Senior Night is no joke," said Mr. David Fernandez, who spent nearly 10 years as a coach of the Girls Basketball program here at ILS. "It takes a lot of work to celebrate the seniors, and it's always a fun night to be a part of."
Here are some tips for planning a Senior Night:
When it comes to the gift baskets, just get the senior some things they like such as their favorite snacks and candy with some other goodies such as gift cards and a stuffed animal.

 

For a little added pizzazz, tie balloons to it and decorate the basket with different things relating to the sport or individual such as banners and bows.
When working on the poster for the senior, you have to make sure it reflects their years on the team and that they can frame it.

 

Posters are supposed to be individualized and unique to every senior. You can do this by using different designs and pictures plus what makes the senior unique from everyone else on the team.

 

Pictures are a major factor in this and should be chosen carefully. Pick photos from throughout their years that represent their personality and their greatest memories while on the team.

 

You can also get your senior some extras such as a crown or tiara, flowers, and much more to make the night extra special.

 
This is the last hurrah for the seniors so everyone should try to make their last game as special as possible. These gifts to the seniors should surely brighten their mood and make them feel loved by their teammates. 
With that, you're officially prepared for a fantastic senior night! 
About the Writer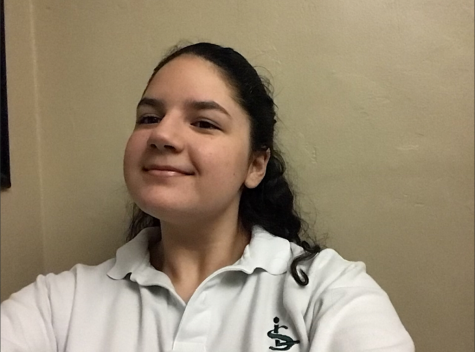 Victoria Betancourt, Writer



Victoria Betancourt is a junior at ILS this year and is enrolled in Journalism 2. Victoria is an ILS cheerleader and enjoys covering the Entertainment section for the Royal Courier.