Senior Updates: Prom, Graduation and Grad Bash
After a long beginning of the school year, the Class of 2021 finally gets the news they have been waiting for. Last week, administration announced ILS will be hosting its own senior prom. This is particularly exciting for seniors considering the Class of 2020 did not get to enjoy their own prom.
The theme is "ILS-Seniors Night Under the Stars" which will take place on the field. A survey was sent out asking the seniors their preferences for the prom, which date is set for April 30th. One question asked is if the senior class preferred a formal sit-down dinner or Semi-formal dinner buffet. Senior Alexandra Soler marked Semi-formal buffet.
"Although Proms are always very formal I feel since it will be outside we can go for more of a cocktail party look," said Soler.
The second important question on the survey was if the class wanted semi-formal (suit and tie and cocktail dresses) or formal (black tie and floor length gown).
"I chose semi-formal cocktail dresses because all three years we have all wanted short dresses and now that they are finally giving us that option we should take advantage of it," said senior Isabella Machado.
In addition to the news on prom, the Class of 2021 also received some clarity on what graduation will look like. The Class of 2020's graduation was fully virtual, but ILS is planning an in-person graduation on the school's football field. In addition to the in-person ceremony, in which the seniors and two guests will be in attendance, there was the question of the Baccalaureate Mass.
Last week, assistant principal Mrs. Luisa Serratore shared news regarding the Baccalaureate Mass.
"We have been notified by the Archdiocese that Archbishop Wenski will be officiating the Baccalaureate Mass on May 24, 2021 at 10:00 a.m. from St. Mary's Cathedral," Mrs. Serratore said via email.
The mass will be lived streamed just like it was last year. Unfortunately, there will not be individual school Baccalaureate masses this year. The Archdioceses of Miami has not decided if they will invite representatives from each school to attend the mass.
With good news comes bad news though, which is the cancellation of Universal Studio's Grad Bash.
The reason why this prom is going to be so different is the exact same reason that Grad Bash is cancelled, COVID-19. That being said no students may invite a date from out of school, all attendees are ILS students.
When Senior class President Charlize Ramos was asked how she felt the senior class has dealt with so many events being cancelled or modified, she replied with "I feel that the senior class has dealt with so many other events being canceled by voicing their concerns to SGA so we can modify them for hybrid or virtual learning."
Ramos also hopes that the senior class will satisfied with everything coming up because of all the hard work administration and SGA have been putting in.
The senior class of 2021 has dealt with everything so well by finding ways to safely experience some of the things we may have missed out on if we didn't.
About the Writer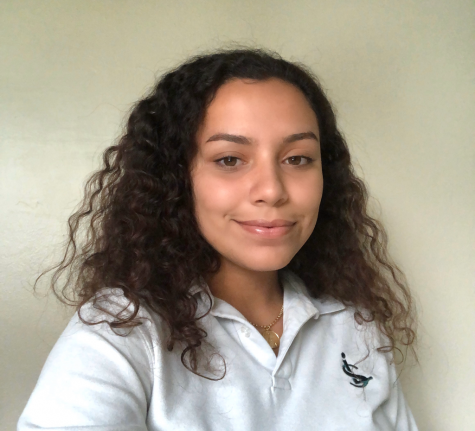 Lia Sarria, Writer



Lia Sarria is a senior at ILS this year and is enrolled in Journalism 2. Lia enjoys learning and writing about fashion and pop culture.