ILS Football Mid-Season Report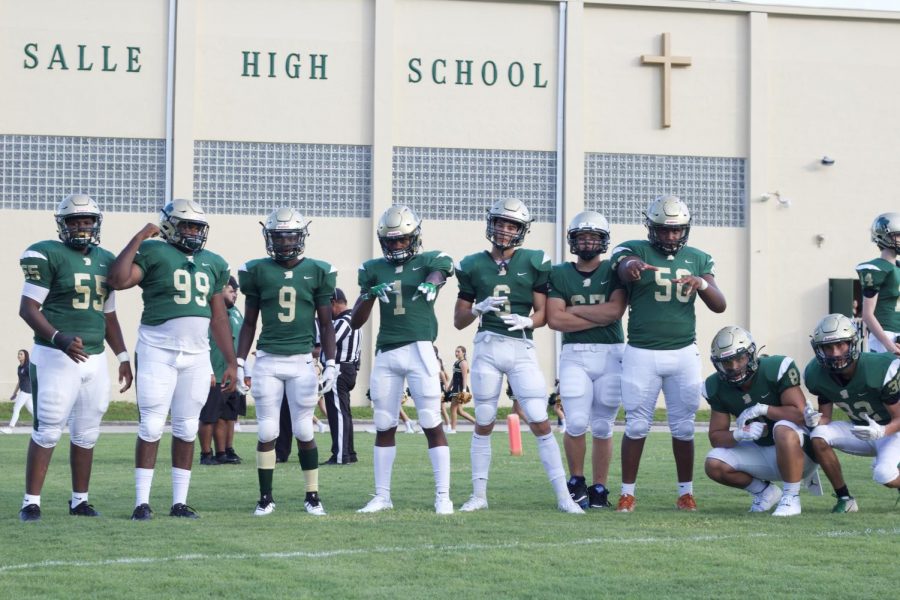 With a record of 3-3, the ILS football team stares at the back-end of its schedule fighting for a spot in the post-season playoffs.
The team has excelled and struggled at different times this season. They opened the season with a pair of dominant victories over Marathon High School and Coral Shores High School. The defense held the opponent scoreless in each of those contests.
After those wins, however, the team suffered a three-game losing streak, during which star senior running back Deondre Dozier was injured. The offense sputtered during the three losses, but found it's footing once again last week.
The Royal Lions snapped their three-game skid with an impressive come-from-behind victory over Pembroke Pines Charter, on the road. During the 33-26 victory, both the offense and the defense flashed, including a 60-yard interception return by senior defensive lineman Lafonzo Ruffin and a game-winning touchdown pass from senior quarterback Francis Coronado to junior receiver Kiondre Glinton.
"We feel good and we are proud of our performance," said Dozier in a recent interview. "[We] faced a lot of adversity and many problems and our coaches did an amazing job keeping their composer and helping us get through each problem."
Junior Ruslan Asher went in depth on how the team has been taking things ten times more serious on and off the field then they did last year. They have been putting in the hours which has them hoping it will show through their wins.
Francis Coronado has racked up stats as the quarterback this season. Coronado has completed 44 of 82 passes for 440 yards and six touchdowns. He's thrown four interceptions. He's also run the ball 20 times for 119 yards.
The running game stalled with Dozier, who 169 yards and two touchdowns on his six carries before being injured. Picking up the slack this season has been sophomore Jude Servius, who has a team-leading 220 yards and two touchdowns on 23 carries. Senior Jacques Calixte has 125 yards and one touchdown on 17 carries.
Glinton leads the team in receptions with 14 catches for 81 yards and one touchdown. Senior Zach Barrios has 188 yards and two touchdowns on 13 catches. Senior Andy Abreu also has 13 catches, for 119 yards and two touchdowns.
Several players have excelled on defense this season.
Senior defensive lineman Lafonzo Ruffin is tied with senior Dominique Vidal for the team-lead with 29 tackles. Ruffin leads the team with nine sacks. Vidal is second with 8.5 sacks.
Sophomore linebacker Eric Islami has 26 tackles and two interceptions. Sophomore defensive back Vashaud Williams has 22 tackles, and freshman Dario Melendez has 16 tackles and 2.5 sacks.
The grueling off-season training program has prepared the team to thrive in the second-half of the season.
"Honestly, offseason training was extremely hard but all those painful moments of running, lifting, hitting made us no built us into a stronger and better team," said junior Eitan Grimberg.
The Immaculate-La Salle football team has worked extremely hard this year as a team and Salesian family. The expectations for the team have been set extremely high which will only head them to more wins.
Most football teams bond very well which is exactly how the Immaculate-La Salle boys spent a portion of their summer. They had their very own football retreat which Eitan said was a really great experience.
The expectations for the team are to make it to the playoffs and win the upcoming games so they can fulfill that goal.
"Our team will improve as we keep going on because we have an amazing coaching staff that know what it takes to build a program," Dozier said.
Coach Helder Valle, in his first season as head coach, is also optimistic about the second-half of the season.
"We're excited on the direction of our team," coach Valle said. "We feel that the culture has changed to a hard-working, resilient one. We understand that this is year one and that we will take our hits. However, the one thing that has impressed us the most in this rough stretch is our resilient attitude in wanting to get it right. Therefore, I am confident we're headed in the right direction."
The team has four games remaining on the schedule, including home games on 10/25 and 10/31.
About the Contributor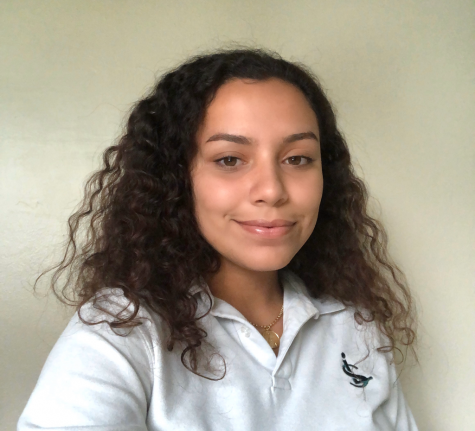 Lia Sarria, Writer



Lia Sarria is a senior at ILS this year and is enrolled in Journalism 2. Lia enjoys learning and writing about fashion and pop culture.