Skin Care Benefits: Sunscreen
There are many ways you can protect your skin from wrinkles and dark spots, but the most efficient and natural way is sunscreen.
Sun damage can easily cause uneven skin tones throughout your face and by just putting sunscreen on daily you can prevent that. The AAD recommends using SPF 15 while just doing your everyday activities and SPF 50 for any outdoor activities. Even skin prone to acne or oil should be using sunscreen daily. Speak to a dermatologist or even do research online to find out the best and worst types of sunscreens according to your skin type.
Finding out your skin type if something you can do on your own by setting up a routine and seeing what works and how your skin reacts.
"Having a morning routine has helped me tremendously with figuring out exactly what works for my skin and keeping me organized," said senior Sabrina Sousa.
Another great reason is to reduce the different signs of aging on your face and body. Why spend money on Botox and fillers when you are older, when you can easily just put sunscreen on from a young age and keep that youthful glow everyone died for?
A very serious risk you take by not wearing sunscreen everyday is being diagnosed with skin cancer. The CDC says the best way to reduce this chance is just by putting on sunscreen.
For people with very sensitive skin you can avoid broken blood vessels by applying good sunscreen. Broken blood vessels is when your blood vessels thin which can leave bruising or bleeding.
Having an interest in your skin is very important and a great way to feel better while taking care of your body.
"I started taking an interest of what was being put on my face and how to take care of it from a young age, I noticed my skin was changing so I realized my habits do also," said senior Sofia Mendoza.
The best brand face sunscreens:
EltaMD UV clear facial Sunscreen SPF 46 (for all skin types)
La Roche-Posay Anthelios Ultra-Light Mineral SPF 50 (great for sensitive skin)
Aveeno Protect + Hydrate face SPF 50 (hypoallergenic and noncomedogenic)
"I believe that skin care should be one of your top priorities for your benefit," said Sousa.
Without good skincare the world would tremendously change its view on being clean and knowing your skin is healthy and healthy.
About the Writer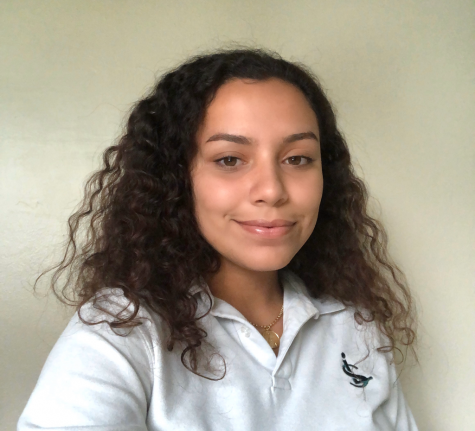 Lia Sarria, Writer



Lia Sarria is a senior at ILS this year and is enrolled in Journalism 2. Lia enjoys learning and writing about fashion and pop culture.