ILS Baseball's Early Sprout Becoming Historic
The Immaculata-La Salle baseball team extended its hot start to the season with a 17-2 victory over North Miami Beach. Sitting at 8-2, coach Nate Gomez has put his team in a position dating two years back.
Per MaxPreps, it's the quickest the Lions have gotten to eight wins since 2019, when ILS started 7-0, but lost three straight before reaching No. 8. But at least since 2005-06, the program has never acclaimed success at such a rapid pace.
"The last couple games have been good," senior captain Dominic Sorondo said. "Even though we lost two games to tough teams, we have put up battles against them. This just showed the team that if we play harder against those teams, we have a chance to beat whoever is on the field."
The emerging establishment of the season has also featured a 6-0 record at home, with their most recent outing against the Chargers.
In that match, it was an offensive explosion led by Santiago Cid, Manny Oquendo, Sorondo and Sebastian Paz that did the job, as they carry its 80% win total into Tuesday's contest against Mater Lakes Academy.
Now on the year, they've outscored opponents 82-36, a statistic in itself that demonstrates ILS' noteworthy start.
"The message has been to just play hard and leave it all on the field no matter who we're playing," Sorondo said. "The team is full of young guys, so we just use each other's energy to stay pumped and attentive during the season."
Looking into the future, the Lions' journey to an eye-catching finish will be tricky, with teams like Mater Lakes (10-6), Riviera Prep (14-2) and Monsignor Pace (9-6) standing in the way. The ability to do so would be monumental, and likely places them at a respectable seeding for the 3A District 15 playoffs.
That said, Sorondo's group is taking it day-by-day, cherishing the chance to even have a season, after theirs was canceled last year.
"From last year to this year, my team and I, especially the seniors, are just happy to have a season," he said. "Last year we were obviously cut short so we want this year to be a special one."
About the Writer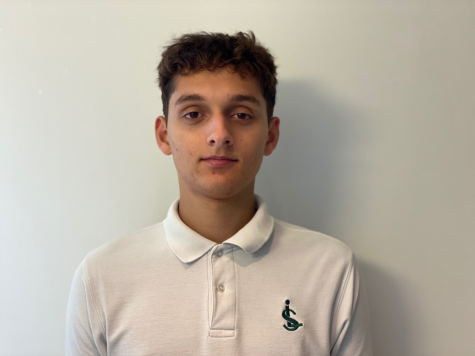 Michael Yero, Writer
Michael Yero is a Senior at ILS and is enrolled in Journalism 1. A varsity basketball player, Michael enjoys writing about sports and sharing people's stories.