Sportscap: Track Breaks Multiple Records, Lacrosse Wins First Game
Sportscap is the ILS Royal Courier's all-in-one solution for Royal Lion sports. Every week, we'll recap all of the ILS sports matches over the last week. Here's our recap from the week of March 22-28.
Track and Field
The ILS track team broke a number of school records in its track meet at Coral Gables High last week. Junior Jude Servius broke the school's 200 meter record with a time of 22.62, breaking the previous record of 22.64 held by Andres Saladrigas in 2015. The 4×100 team ran by junior Jarrod Carr, junior James Brill, senior Sebastian Giugovaz and Servius out-dueled Booker T Washington to win, running a season-best time of 44.11. The 4×400 ran by junior Vashaud a Williams, Servius, Brill, and Giugovaz, also won. Senior Gabriel Xirinach won the 300 hurdles with a 46.21 time. Junior Luis Bodden won three events, which included setting the school record in javelin with a 92'6 throw. Bodden also won the discus and threw a personal best 41' 1" in shot put.
As for the girls team, sophomore Alfonsina Santucho win and set the school record for the javelin with a throw of 86'11. She also finished second in shot put. The girls 4×100 team run by Carly Costaregni, Emilie, Eugenia Paris and junior Hanah Gonzalez won and set a season-best time of 52.89. Senior Victoria Morera placed third in the 800 meter and 200 meter. Junior Alyssa Vega finished third in discus.
The ILS track team is set to begin districts on April 13.
Lacrosse
Following an 0-6 start to the season, the ILS Lacrosse team won its first game of the season with a score of 6-4 over Florida Christian.
The Royal Lions managed a balanced attack, and had five different players score points. Freshman Nicholas Dominguez led with two goals, followed by scores from juniors Gabriel Branches and Oscar Eschegaray, and freshmen Jaylen Morris and freshman Nicholas Wallen. Sophomore goalie Michael Boza was dominant, allowing just four goals and stopping more than 10 shots.
Up next is a road match versus St. Brendan (4-7) on Tuesday in the final game of the regular season.
Boys' Baseball
The ILS baseball team improved its record to 8-2 after splitting to matches last week. The Royal Lions were defeated by Champagnat Catholic 8-4, but followed with a 17-2 domination over North Miami Beach. ILS was down 2-1 entering the third inning, but scored 15 straight in the inning to seal the deal. Senior Dominic Sorondo batted 2-3, notching three runs and RBI's. Senior Sebastian Paz went 3-3, registering two runs and RBI's. Sophomore Nicholas Perez Salah pitched through victory.
The Royal Lions' next contest will be at Mater Lakes Academy (10-6) on Wednesday.
Softball
The Royal Lions (3-6) won a seven inning thriller against Carrollton 10-8. At the center of the victory was senior Maia Medina, who struck out five batters and pitched her third win of the season. She also collected two hits and four RBI's. Junior Sophia Hidalgo had three hits and scored two runs. The Royal Lions also dropped a home contest to Ransom Everglades 18-11 last Wednesday. ILS is currently fourth out of seven teams in the Class 3A District 15 standings, and will face iMater Charter on Wednesday.
Volleyball
ILS (1-4) lost last Tuesday to Miami High, the No. 1 team in the country according to MaxPreps. The Royal Lions had a conference game scheduled versus Ransom Everglades on Friday, but it was canceled. ILS will continue their season after Spring Break when they host Archbishop Carroll (0-1) on April 13. Following that match, ILS will play their final two games of the regular season versus Braddock (4/22) and American Heritage (4/23).
Teams that didn't play
The ILS Tennis team had three matches scheduled for last week, but they were all canceled. The Royal Lions will have a contest versus Key West on Wednesday.
About the Writer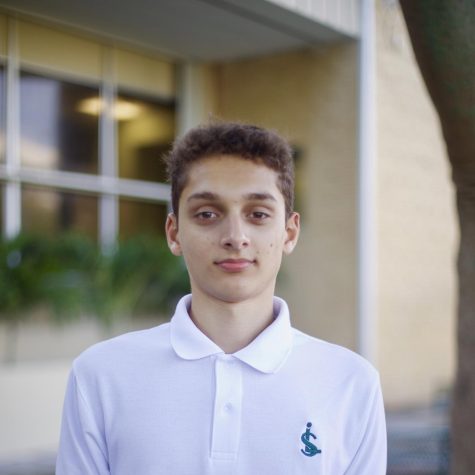 Anthony Yero, Co-Editor-in-Chief



Anthony Yero is a senior at ILS and is enrolled in Journalism 3. Anthony enjoys covering the Sports beat for the "Royal Courier" and looks forward to a career in journalism.