5 Steps to Scoring a 5 on Your AP Exams
AP exam week has finally arrived for students in Immaculata-La Salle as they are testing in Administration 1 from May 3rd-May 17th. Students are taking exams administered in school and are paper based.
Here are some final tips on how to prepare for your exams!
Step 1: Establish What You Need to Review
A crucial first step to AP prep is to establish what you need to review or learn for the purposes of the exam. to gather this material one should look for the syllabus for your AP class, any of your old tests, quizzes, or papers, and the AP Course and exam description for the course.
You'll want to review, at least on a high level, all the major content areas from your AP course. But since it's not efficient to try to retain every single piece of information your teacher tells you, your AP prep should be specifically focused on reviewing what you need to know for the exam.
Senior Sofia Arteaga advises that you begin preparing ahead of time so you don't have to jam information into your brain at the last second.
"I really recommend starting to study around two months before the actual exam. There is a lot of information to learn and cramming isn't usually the best form to retain it all. I have been studying for the AP U.S. Government and Politics for almost two months now," said Arteaga. "I definitely feel ready because of the hard work I put into this class."
Step 2: Make a Study Plan
Once you've figured out what you need to review, you'll need to come up with a review schedule. This doesn't have to be super specific—you don't have to know exactly what you are going to cover every single day. But you should have a general idea of what content areas you'll be reviewing and what skills you'll be working on every week leading up to the test.
This is another time your class syllabus will come in handy, as you'll be able to plot out your review schedule in a way that makes sense. You'll want to review all the major content areas you have covered or will cover in class. But it doesn't make a lot of sense to review something before your teacher has gone over it! So schedule the things you're going to learn later for later review.
Step 3: Find Content Review Resources
A high-quality review book is your best friend in AP prep. There are guides to the best review books for AP Psychology, AP Biology, AP US History and AP Chemistry.
Supplemental resources can be helpful as well. Your textbook for the course, beyond providing explanations of key concepts, likely includes practice questions or tests at the end of each chapter. You can also look for podcasts, watch YouTube videos, and use websites such as Khan Academy for content review purposes.
Senior Sofia Arteaga believes Khan Academy is an excellent tool we should all be taking advantage of.
"I love to use Khan Academy to review the material I learned in class. It really refreshes my memory and emphasizes the key points I have to remember," said Arteaga.
Step 4: Find Practice Exams and Questions
In addition to content review materials, you'll want to find practice exams and questions to build specific AP test competencies. The best AP practice questions and tests are those created by the College Board—the group that makes the AP exams. As a result, their materials will be most similar to the real AP test you'll take in the spring.
Step 5: Get to Work and Stay on Schedule
Once you've gathered all your materials—content review as well as practice questions and tests—it's time to get to work!
How many hours you need to spend on studying for AP tests every week is going to depend a lot on how much material you need to review and how comfortable you are with the format of the exam questions. In general, though, you should expect to study for several hours a week split over two to three sessions. Setting specific times and places for your AP studying will help you stay consistent and keep pace with your review schedule!
Remember to get a good night's sleep before your exams. Good luck students!
About the Writer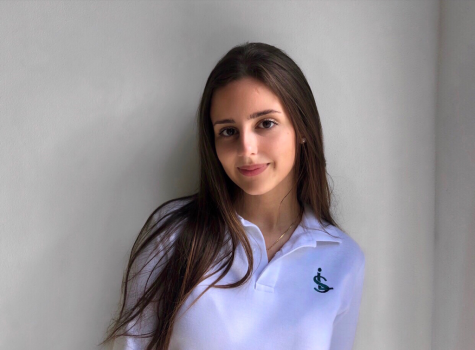 Arianne Cendon-Ruisanchez, Editor



Arianne Cendon-Ruisanchez is a senior at ILS and is enrolled in Journalism 2. Arianne enjoys covering Campus Life and is extremely passionate about working with the Guatemalan-Maya community.