Ranking All ILS Productions Over the Last Four Years
During my last four years at ILS, I have seen and been apart of a lot of amazing and not so amazing plays and musicals from the drama club. I will be ranking all of the shows that have been produced and also shows that have yet to be performed. 
These shows have been an amazing experience for me and my classmates. It takes a lot of hard work and dedication to put on shows like these at school. Although sometimes this comes easy, other times it can become very difficult. 
With a wide variety of shows like high fantasy plays like The Lion, the Witch, and the Wardrobe to all-American musicals like Hello, Dolly!, it's fair to say that these shows are extremely different and therefore are ranked based off on their performance alone.
Number 8: Clue
Unfortunately, the wonderful comedic piece of the board game adaption play, "Clue," comes last on our list. This is solely for the reason that, because of COVID, rehearsals had to be put on hold indefinitely and the show was never performed. As a performer in the show, it was sad to not put on the show after months of rehearsals, so a moment of silence is in order for the loss of "Clue."
Number 7: Twelfth Night 
Next on our list is Twelfth Night or also known as "What You Will." Again we unfortunately have another show on our list that suffered due to COVID. Although "Twelfth Night" was more fortunate than clue as it did have a performance. The only problem was that is was recorded, meaning no live audience.
When performing live theater, one of the most important aspects of the show is the audience, it helps actors improve their performance when the have feedback from a audience. This doesn't take away from the fact that this cast put on a show during COVID, which is no easy task.
Number 6: Pride & Prejudice
At number 5 on the list, we have my first play at ILS, Pride and Prejudice. While Pride and Prejudice has a much lower production value of most of the other shows on our list, what makes it really stand out is the acting.
With many seniors and upperclassmen at the time playing lead roles, it gave the show a type of maturity that was only seen for one other show on this list. While it might not be high on the list, it definitely deserves appreciation for being one of the best performed shows at ILS. 
Number 5: The Lion, The Witch, and The Wardrobe 
Next we have The Lion, The Witch, and The Wardrobe. This show is kind of the inverse of Pride and Prejudice, with having an amazing production value along side an average performance. The acting in this show was in no way bad, but with the excessive amount of characters it becomes hard to fully invest yourself in the show.
But what this show doesn't have in performance it makes up in production value. The sets were elaborate and moving, no like literally moving, the set featured a turning table that was used constantly throughout the show. With many fun props, set pieces, and backdrops it no wonder why this show is quite memorable.
Number 4: Shrek: The Musical 
Halfway through our list is Shrek: The Musical. As I mentioned earlier I am quite fond of fairytale musicals and what better fairytale musical is there than Shrek. This show has a star stunning ensemble cast of fairytale creatures, monster, princesses, and so on and so forth.
This show was probably my favorite show to be a part of out of all shows on this list. With its high energy number, fun costumes, and comedic timing there's just no way you can't have fun with this show, regardless if your performing or not. 
Number 3: Cinderella
This is the ILS Drama Club's latest show, and it was the first show in front of a live audience in over a year! The drama club worked tirelessly over the last few months to put together this classic fairytale and they did not disappoint. The music, performances and set design all harkened back to the pre-pandemic levels of production value most have come to expect.
This show really demonstrated the resiliency of the ILS Drama Club. It also showcased the future of the club, as the lead was a sophomore and most of the big roles were filled by students returning to ILS next year. The show did have a couple of my fellow seniors, and it was great to see them one final time on stage!
Number 2: Hello Dolly!
The runner up to number 1 on our list is Hello Dolly! This all-American musical has it all: singing, dancing, and acting. This classic musical was a joy to put on, with most of the cast being upperclassman you could see that the chemistry between the cast was fun and entertaining, making a wonderful experience when watching the show.
Not only the performances were good but the production value also stepped up its game. Just to put it in perspective for you, one of the set pieces was a moving train… a MOVING TRAIN. If that isn't number 2 material than I don't know what is. 
Number 1: Phantom of the Opera 
Finally at number 1, you probably guessed it, Phantom of the Opera. Having been in sophomore year when this show came out, it really changed the drama club forever. Before this musical many people, thought the drama club was just something students would go to if they had a friend they wanted to support. After the show was performed, many people realized the amazing talent and hard work that comes from these shows.
This show gave us everything, great acting, amazing singing, and high production value. Many people to this day say it was ILS's most ambitious and well-produced show and I couldn't agree more. 
With all that said, I can confidently say I have ranked these shows perfectly. While some may view these shows differently based on emotional or sentimental value, I think the only way to accurately rank them is based off their performance and production value, it makes for an fair fight when ranked worst to best. 
All  of these shows are amazing in there own regard and at the end of the day they all have tremendous amount of work, time, and effort put into them. So it's ok if your list is different than mine because these shows all in the own regard are number 1.
About the Writer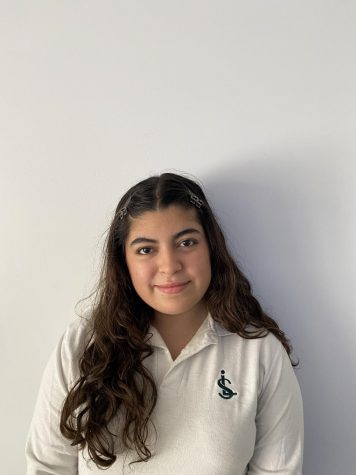 Sophia Rabelo, Writer



Sophia Rabelo is a senior at ILS this year and is enrolled in Journalism II. Sophia enjoys participating in the school's drama program and enjoys covering its events and news.